Industrial
Yacht crew advised to check post-Brexit requirements for work-related travel
8 January 2021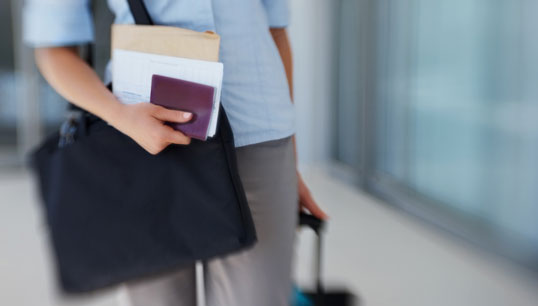 Nautilus has advised superyacht crew to check the requirements for joining yachts in Europe post-Brexit.
Unless some special arrangement is made, UK residents working on yachts that go into the EU will be in the same position as seafarers from other non-EU countries.
Yacht crew joining in Europe (Covid-travel bans aside) can remain in the area for 90 days in any 180-day period. Once they join a yacht they should be stamped out of the country by the port authorities; this will stop them using their allowance.
When they disembark they will be stamped back into whichever country they are departing from to return to the UK. There are some exemptions, but it is best to check on the UK government's travel advice page.
As the UK is no longer part of the EU members should check how to apply for the new visa waiver for Europe, the European Travel Information and Authorisation System (ETIA) visa, which British citizens will soon require.
Although British citizens will not need a visa to visit Europe, they will need an ETIAS visa waiver from 2022.
An approved ETIAS authorisation will be valid for three years, or until the passport expires, so British travellers won't need to apply each time they visit Europe. Like other visa-exempt third-nationals, UK passport holders can stay in the EU Schengen zone for up to 90 days per 180-day period.
The ETIA is being introduced to register visitors from visa-exempt non-EU nations. The EU Commission has confirmed that UK citizens will need to apply for ETIAS to cross an external Schengen Area border after Brexit. These will be fully implemented after 2022.
Nautilus is urging all British nationals to check their individual situation before traveling to a vessel in EU waters.
If entering the EU as seafarers aboard a foreign vessel, British citizens will not require a visa. Like other seafarers, they may be allowed to go ashore but this will be regulated by the local rules regarding shore access for non-EU seafarers.
In some ports there may be restrictions for non-EU seafarers when going ashore, so UK seafarers should ensure they carry documentation such as a seaman's discharge book to present to authorities if required.
for more information on travel under the the EU-UK Trade and Cooperation Agreement, reached on December 24th 2020, visit the ETIA Visa website.
visit the Nautilus Yachts page for Seafarer Empoyment Agreement (SEA) information
---
Tags