Welfare
Maritime Charity Column: How the Nautilus Welfare Fund was on hand to help throughout the pandemic
10 October 2022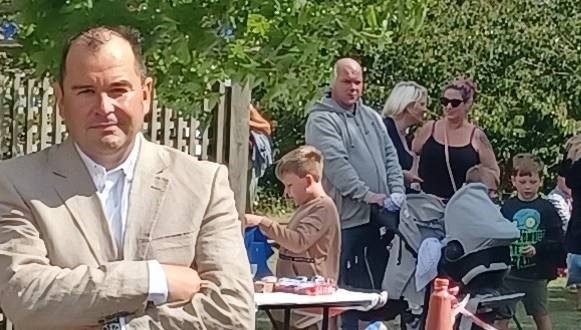 Nautilus Welfare Fund director of welfare and care Andrew Jones looks at recent successes in supporting retired seafarers through the Nautilus Welfare Fund
As the restrictions relating to the Covid-19 pandemic eased in 2022, our beloved Nautilus Mariners' Park retirement estate has come back to life. On the 16 acre site on the banks of the River Mersey there are 125 homes, including 40 apartments in the Trinity House Hub, the charity's Extra Care Housing scheme. Here all residents have access to the extensive communal facilities, including a cafe, gym, games room, laundry, hair salon and comfortable lounge, and we are very happy to see all these in use again.
Also on site is a 36 bedroom residential nursing home – the Mariners' Park Care Home – providing both respite and long-term care, including dementia care. To support those who live in the Park's independent housing, the charity operates its own Home Care Service.
The services provided at Mariners' Park, along with our other outreach services, mean that the Nautilus Welfare Fund charity consistently supports 700-800 retired mariners and their dependants.
We were still here for our clients during the pandemic lockdowns of 2020 and 2021, and during that time 119 mariners and their dependants received grants to meet essential expenses, including household repairs, replacement white goods and support with debts.
In 2020 and 2021 some 1,058 mariners and their dependants were assisted by the Nautilus Caseworker Service, with its six expert staff based in Hull, Glasgow, Cardiff, Tyne and Wear, Merseyside and Portsmouth/Southampton.
Visiting mariners in their own homes – or contacting them in other ways during the pandemic restrictions – the caseworkers ensure clients can access state welfare benefits they are entitled to, as well as health, housing and social care support. In 2020 and 2021 the caseworkers generated £1,554,313 in benefits and grants, despite all the Covid challenges they faced.
I would like to thank all our staff for the incredible work they have done for the Nautilus Welfare Fund in the last two years, and to encourage anyone who might benefit from our services to visit our website at www.nautiluswelfarefund.org.
The maritime charity column is a regular feature in the Nautilus Telegraph. Submissions are invited from a range of organisations by the Telegraph editor.
---
Tags