Welfare
Maritime Charity Column: Supporting seafarers with their mental health by Catherine Spencer, CEO of The Seafarers' Charity
4 January 2022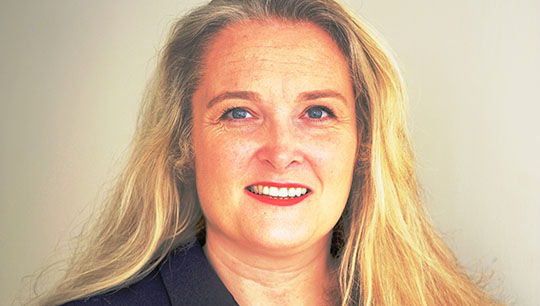 The Seafarers' Charity has provided grant funding for quality welfare services supporting the pastoral, spiritual and practical needs of seafarers, both ashore and at sea, since 1917 – and most recently throughout the Covid-19 pandemic.
Alongside the many charities we've supported, there are new services such as The Mission to Seafarers' digital chaplaincy provision; Safer Waves – a confidential email support and information service for seafarers who have experienced violence or gender discrimination onboard; and Befrienders Worldwide – a charity supporting people in emotional crisis or distress.
Concern for seafarer mental health and suicide is at an all-time high. We've been working with the Australian Maritime Safety Authority to call for better recording of deaths at sea, including improved identification of suicide. Our funding has also supported The Befrienders Worldwide's new Help App with designated help centres in countries with strong links to shipping, to provide support for seafarers in an emotional crisis or distress. Since the app's launch in 2021, the service has dealt with calls concerning harassment, loneliness, anxiety and depression.
The nature of seafaring, working away from home for long periods at a time, being stuck in a contained environment, lacking control, working within a highly hierarchical culture, and facing concerns about sexual violence, abuse and harassment, are all potential depression and suicide triggers.
Some of these triggers are within the direct control of the industry, such as inadequate crewing levels, shore leave and rest breaks, and we are urging employers to tackle these causes. But we are also keen to ensure immediate help for those who are suffering, which is why we are supporting services like Safer Waves and The Befrienders Worldwide. Please do all you can to help raise awareness of these new services among colleagues.
The maritime charity column is a regular feature in the Nautilus Telegraph. Submissions are invited from a range of organisations by the Telegraph editor.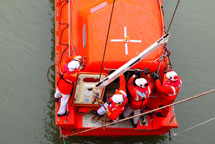 Get Help
Nautilus 24/7
Emergency helpline for Nautilus Union members, wherever they are.
www.nautilusint.org/nautilus247
Nautilus Caseworker Service
Visits retired UK seafarers to help them access benefits and grants.
www.nautiluswelfarefund.org
SAIL
UK Citizens Advice helpline for seafarers providing free and confidential advice on debt, benefits, housing, pensions, charity grants, consumer problems, immigration and family issues.
sailine.org.uk
Sailors' Society Wellness helpline
Fully confidential mental health service available 24/7 to all seafarers and their families.
www.wellnessatsea.org
Seafarers Hospital Society
Provides health and welfare grants to seafarers and their dependants, and to the maritime organisations that care for them.
www.seahospital.org.uk
Industrial issues
For work-related issues please contact your industrial organiser by emailing: industrial@nautilusint.org
Image: Lifeboat training Credit: Danny Cornelissen
---
Tags