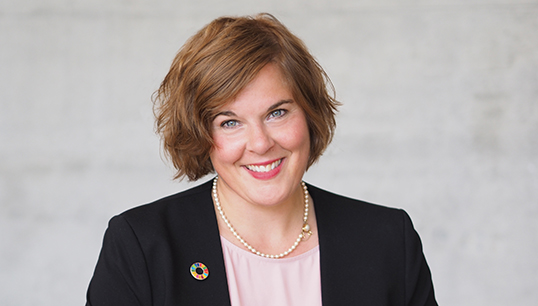 With International Women's Day approaching on 8 March 2022, an organisation for female maritime professionals has decided it needs a higher profile. Andrew Draper reports
Members of the Women's International Shipping & Trading Association (WISTA) are looking to raise their profile in international shipping, especially in terms of technology and the transition to green shipping. They say they have been invisible for too long.
WISTA is targeting the upcoming World Maritime Technology Conference on 26-28 April in Copenhagen to put women more firmly on the maritime map. Conference themes include logistics at sea, ship design, maintenance, operation and safety, with environmental aspects and digital innovations.
It is held every three years under the auspices of the World Maritime Technology Congress and attracts professionals within naval architecture, and marine and offshore engineering.
Sofia Fürstenberg Stott, partner at Fürstenberg Maritime Advisory and board member for WISTA International, said that this conference presents an ideal opportunity for women. It is one of the biggest technology conferences in the world and Denmark has a high visibility in the conversation about diversity and inclusion, she says.
'Denmark is one of those countries that has been running with that flag, and Sweden and Norway too. But then we saw the conference as a target initiative because we want women to be more present in the technology conversation.'
Ms Fürstenberg Stott says WISTA seeks to inspire its members. It counts almost 4,000 members in 55 countries – including numerous Nautilus members and staff. 'We have as an organisation a responsibility to inspire and give the audience a kind of new perspective.'
Members expect to see more women on conference panels, she adds, but they are often not to be found. 'We have both the opportunity and responsibility to showcase the kind of competence [we have] at this level.' WISTA members are often in professional roles such as maritime lawyers, economists and traders.
Ms Fürstenberg Stott believes the industry is finally accepting the 'huge' challenges it faces as it transitions to a greener and more digital future, and is starting to welcome good ideas from different sources.
She acknowledges the work done in the Nordic countries to further women in shipping. The most horrifying stories from #MeToo have subsided, but in some parts of the world, there is still a long road to travel.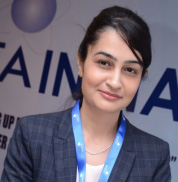 Leading the leaders
Maritime SheEO was founded by Sanjam Gupta, a long-time advocate of diversity and inclusion in the maritime industry, in Mumbai, India, in August 2019.
The organisation works with other bodies to create a level playing field for women to rise to leadership positions. It runs initiatives to tackle unconscious bias, conducts research, and has a stated goal of increasing the participation of women and eliminating all forms of bias in the maritime industry. It has received the backing of the International Maritime Organization (IMO).
Ms Gupta, who is Director of Sitara Shipping Ltd and a founder of WISTA India, says she has been involved in gender affairs since 2012 – and used the proceeds of the Sandvik Gender Award in 2018 to conduct India's first survey for maritime women. The starting point was not even knowing how many women were working in the industry, making discussion of improvements difficult.
She says: 'Gender balance does not necessarily mean numerical equality; instead it means a conscious analysis of gender mix that reflects the available talent pool. As one CEO told me, the goal is not necessarily to be 50-50, but it should be closer to 50-50 than 80-20.'

She says the reason the organisation feels it important to create more women leaders is simple. 'It's not enough having women only in support functions. Without visible role models, women won't aspire and be able to reach management positions. Some men who push for power may not be the most effective choice for a particular role and the times.'
There is, she adds, an inability to discern between confidence and competence. 'That is because people in general commonly misinterpret displays of confidence as a sign of competence, and we are fooled into believing that men are better leaders than women.'
Sanjam Gupta. Image: World Maritime University
---
Tags