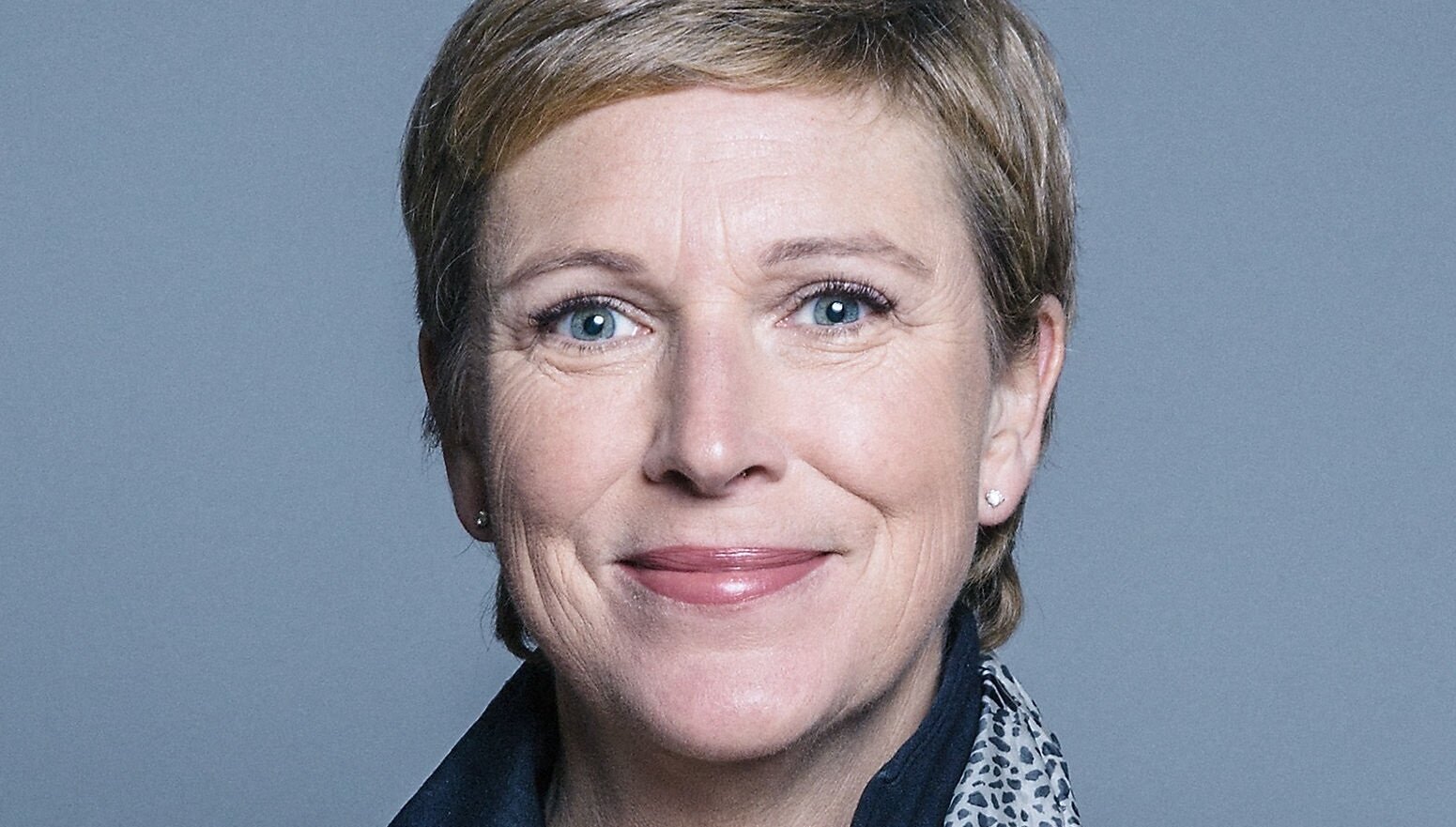 On 24 July 2023, UK shipping minister Baroness Vere of Norbiton launched the Seafarers' Charter, part of the government's nine-point plan in response to P&O Ferries' mass-sacking of British seafarers in March 2022.
The minister made the announcement in Paris alongside her French counterpart, secrétaire d'État chargé de la Mer Hervé Berville, while signing a joint statement on seafarers' protections. 
While Nautilus sees the Charter as a positive step, and provided input that the government used in formulating the document, it is disappointing that the UK government is still refusing to make it mandatory – trusting that bad actors including P&O Ferries will do the right thing voluntarily.
What is in the Charter?
The Charter is primarily aimed at vessels covered by the scope of the UK Seafarers Wages Act.
Positive provisions in the charter include:
employers must pay at least the UK National Minimum Wage equivalent, and an overtime rate at least 1.25 times the basic hourly rate
employers must ensure all seafarers, including cadets and trainee ratings,
are provided with adequate training and development
employers must ensure access to social welfare provision
operators must ensure adequate rest periods and adopt roster patterns that take into account route intensity, fatigue, mental health, safety, welfare, and operational manning.
crew must have received adequate familiarisation training on the vessel in which they are working
Companies apply to the Department for Transport (DfT) with evidence that they comply with these requirements. The DfT will then assess the evidence and, if appropriate, issue the company with Verified Seafarers' Charter status to show that it complies fully with the Charter, or 'progressing towards Verified Seafarers' Charter status' if it is not yet fully compliant but can demonstrate measurable plans on how to become compliant with 12 months.
Verified status can also be withdrawn if a company falls below the required standards.
Nautilus's response
Nautilus general secretary Mark Dickinson said: 'The content of The Seafarers' Charter is a step forward; we particularly commend the government for listening to unions and the industry on the need to address safe roster patterns and combat seafarer fatigue.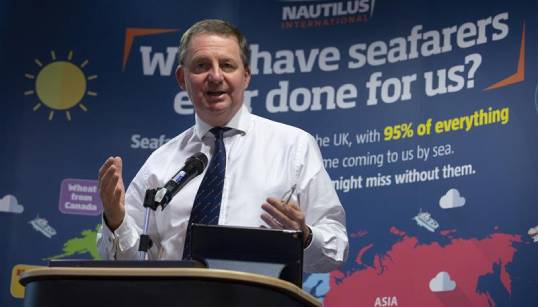 'The voluntary charter combined with the Seafarers Wages Act and the measures progressing in French law are key steps in combating low wages and poor conditions, exacerbated by P&O Ferries. These measures will help establish a level playing field for the employment of maritime professionals on routes between France and the United Kingdom. 
'However, to ensure maritime professionals on all routes in and out of the UK can benefit from the provisions within the charter, it must be mandatory, as employers whose business model depends upon the exploitation of maritime professionals will simply not volunteer to change.  
Could 'voluntary' work?
Four ferry operators have already signed up to submit evidence to the DfT: Brittany Ferries, Condor Ferries, DFDS and Stena Line.
However, nothing has been heard from Irish Ferries – which commenced using agency crew on poorer terms and conditions after reflagging three vessels to Cyprus, making hundreds of maritime professionals redundant, and using security personnel to cruelly remove them from their vessels back in 2005 – or from P&O Ferries, which brutally followed suit in 2022.
Nautilus approached P&O Ferries directly regarding the Seafarers' Welfare Charter, but the company refused to comment.
The silence from these companies is deafening – it seems unlikely that they will voluntarily renounce the exploitative crewing model that they have chosen.
Cabotage: is now the time?
As the shortcomings of voluntary agreements become apparent, perhaps the time will come for unions, government and progressive maritime employers to discuss about what kind of mandatory agreement would be most effective.
A positive sign for seafarers in the UK is that shadow transport secretary Louise Haigh has stated that Labour would introduce mandatory rules if it comes into power: 'Labour would introduce a binding Seafarers' Charter and end the shameful exploitation of seafarers'.
In France, of course, legislation has been passed that coincides with the UK's voluntary charter – and although it is not as strong, it is mandatory. This law applies to passenger vessels on regular international routes to French ports. It mandates rest periods, and imposes fines and even prison sentences on maritime employers found to be paying below minimum wage in French waters. Belgium is apparently examining this French approach.
However, perhaps a broader solution is possible. Since the P&O Ferries crisis, Nautilus has seen that the company's actions have precipitated a conversation in Europe's unions about ensuring seafarers receive local wages and standards, not international minimums – not just in the UK, but across Europe.
In Norway, this has been on the agenda for years, with a campaign beginning in 2008 to ensure seafarers working in the country's waters receive Norwegian pay and conditions.
What will a broader European solution look like? Cabotage restrictions could be one answer, employed effectively around the world to ensure quality employment for local seafarers and safeguard foreign seafarers from exploitation – notably in the United States, where the Jones Act requires goods shipped between U.S. ports to be transported on ships that are built, owned, crewed and operated by United States citizens or permanent residents.
A 2018 Seafarers' Rights International report provided the first independent analysis of maritime cabotage laws for more than 25 years. It found that more than 91 countries – representing 80% of the world's maritime states – have some form of cabotage regulations. The UK and the Netherlands are notable exceptions, with no cabotage restrictions.
Another possibility has been proposed by the European Transport Workers' Federation (ETF), which is now focused on getting a set of policies adopted across the EU and EEA which would overhaul maritime employment conditions. The concept is called A European Maritime Space for Socially Sustainable Shipping. It is based on the idea that all crew must be granted European conditions onboard ships operating regularly between European ports, irrespective of their nationality or place of residence, and irrespective of the flag of the ship. Seafarers working in European waters must also be treated in the same way as shore-based workers.
---
Tags