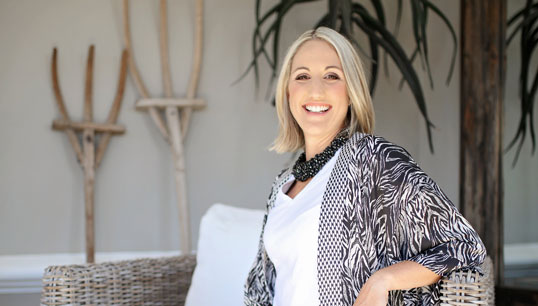 Trilogy director Lauren Norton advocates improved standards for interior careers and predicts a more regulated and safer working environment for yacht crew
Interior crew training company Trilogy Luxury Training offers steward/ess and food hygiene courses from South Africa. During the pandemic it has adapted to provide online and 'blended' learning and continues to prepare yacht crew for the exacting standards required onboard.
One of the biggest challenges posed by the pandemic is getting yacht crew to vessels, and the season will likely progress on a month by month basis, says Trilogy director Lauren Norton. Dealing with other Covid impacts such as mental health/stress will also be a continuing challenge.
Ms Norton is a former chief stewardess and a She of the Sea Ambassador. She graduated from the British Butler Institute and is a passionate advocate of improved standards for interior careers. She predicts a more professional and regulated future on the horizon, which she welcomes as creating 'a much safer working environment' for the crew.
More compulsory qualifications will be needed to work in the industry for entry level crew, she says.
Ms Norton recognises that being able to establish a clear and meaningful career path is a key obstacle for interior crew, who are often undervalued when they are in fact equally important to the success of the guests' enjoyment. 'This is due to the interior not being as regulated as the deck and engineering. That is why I have chosen to be accredited by the IAMI [International Association of Maritime Institutions] GUEST training provider so that students doing the training have access to further training and are assured of quality.'
Ms Norton is also a great believer in passing on her knowledge and is often happy to keep in touch with trainees seeking advice after they graduate.
She pays credit to the Maritime Labour Convention (MLC) for improving employment conditions and the safeguarding of crew; and deterring bullying and harassment in the whole yachting community, including service, housekeeping, and laundry crew.
The union's role in supporting yacht crew is invaluable, she says. '[Some] crew think [the union] is only there for when you have a problem. But being able to have your contract reviewed before signing is a great service. Most crew have no idea what their contract should or shouldn't say and so having a professional to help you is amazing.'
Trilogy signed to become a Nautilus yacht partner in January.
Nautilus strategic organiser Rachel Lynch said the Union welcomed the new partnership. 'Lauren is a passionate advocate of interior crew, and a welcome new partner to support the Union's commitment to values of professionalism, safety and welfare of maritime professionals working at sea and ashore across the maritime industry.'
---
Tags