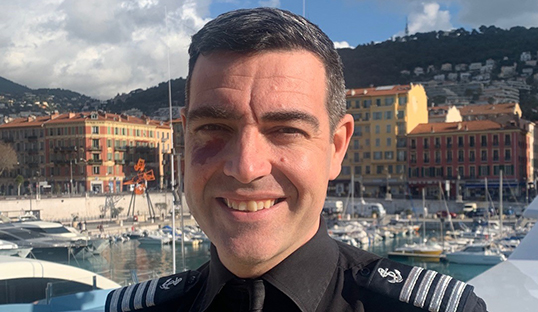 Captain Robbie Fox has been announced as winner of the 2020 John Percival Leadership Award – an accolade paying tribute to high standards and professionalism in the superyacht sector.
Capt Fox was nominated by Jonny Carswell, who works with him on MY Maraya. Mr Carswell said: 'Robbie Fox is the best leader and role model I have ever met. With his support, my ambition to become a captain is slowly but surely becoming a reality.
'He took pride in bringing the best out of the crew and especially me who struggled to learn the basics, but he never shouted and instead really took me under his wing and showed me the ropes. He also taught me that yachting can be fun, but safety is always paramount.'
On hearing the news that he had won the award, Capt Fox said: 'What a lovely and unexpected honour. To be given a leadership award in John Percival's memory is a great feeling.
'Though it can be difficult to imagine, even the most experienced leaders have been junior crew members at some point, and no one moves up the ranks without others sharing their knowledge along the way. If it can be done as John did it – with humility and genuine encouragement – then all the better.'
The John Percival Leadership Award is now in its seventh year. It is presented by John Percival Marine Associates / Hoylake Sailing School, a college offering STCW courses to superyacht crew.
---
Tags