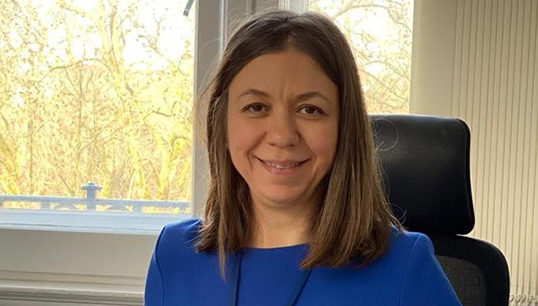 Distance learning has proved vital to UK maritime education during the pandemic, and colleges with a good remote offering have thrived – much to the relief of one fairly new player, MLA College, which was ramping up its course portfolio just as the first lockdown hit. Sarah Robinson reports
Maritime education has never been just about officer cadet training, and nautical colleges have long taught courses to enable seafarers to switch to a different sector or move ashore within the industry.
There are also numerous stand-alone maritime qualifications which do not require students to have a seafaring background, such as degrees in maritime law.
These non-STCW qualifications often lend themselves well to remote or blended learning, and it is this model which has been adopted by a relatively new player in UK maritime education: MLA College.
The college was originally a spin-off of Plymouth University in 2014, offering hydrography courses to those working in the relevant sectors - particularly offshore, explains chief executive Başak Akdemir. But although MLA still maintains close ties to Plymouth, it is now a private higher education provider offering a range of non-STCW maritime related degree qualifications almost entirely by distance learning.
'I come from BAU Global, an international education organisation with 200,000 students at schools in Turkey and colleges around the word,' Dr Akdemir says. 'We bought majority shares in MLA in 2019 as a way of expanding our offering to include UK degrees.'
Focusing on bachelor's and master's degrees, the college has continued to offer courses in hydrography – one subject that does need some practical learning onboard a vessel. But Dr Akdemir is proud of distance learning innovations such as the BSc (Hons) and MSc degrees in Sustainable Maritime Operations, and the BSc (Hons) in Global Sustainable Development, which links to the United Nations' Sustainable Development Goals.
'Our courses are always designed for study while out on ships or oil platforms, so people can study at times which suit them and learn while they earn,' she enthuses, 'and we offer fantastic online study resources as well as one-to-one support from tutors.'
Since the pandemic hit, there are increasing numbers of people in the maritime community who are seeking to learn while they don't earn. MLA's distance-learning model still suits maritime professionals who have been made redundant or furloughed, because they cannot attend college while under 'stay at home' lockdown restrictions.
'If you look at past economic crises, you always see people turning to education, and this time is no different,' Dr Akdemir points out. 'But we are very much aware of the financial situation of our students who have become unemployed. Some need to find a way to continue a course they had started, and others want to start a course which might help them get a new job. Because we don't run a physical college building, we already have lower tuition fees than most UK universities, we don't charge higher fees to overseas students and we can also work with our students to set up manageable individual payment plans. Our courses have a modular approach, so you can take time out between modules if you need to, as long as you complete the degree within seven years.'
At present, MLA's degrees are awarded by Plymouth University, but the college is going through the process of becoming a registered UK higher education institution in its own right, and when this accreditation is achieved, MLA's UK students will be able to apply for government student loans.
Meanwhile, in recognition of International Women's Day and the ongoing effort to recruit and retain more women in maritime, MLA is offering a £500 discount to women applying for courses in the college's next intake, which is in May 2021.
---
Tags