Maritime community events
13 September 2021
Join our Sea to City symposium in 2021
Venue: The symposium will now be held during 2021 in London International Shipping Week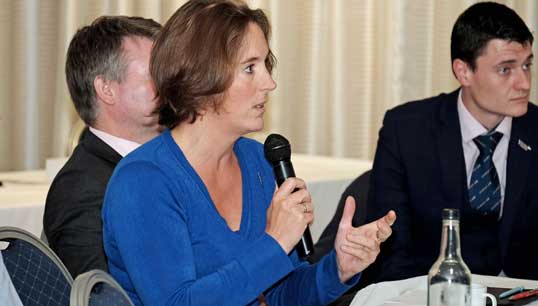 The Union's Sea to City symposium planned for 24 November 2020 is now postponed until September 2021.
The conference will now take place on the first Monday of London International Shipping Week 2021, and will include a networking event for those seafarers interested in finding out more about working in maritime services.
The event is designed to look at the options available in the maritime services sector for those with seafaring skills.
Nautilus International and industry body Maritime London launched the Sea to City initiative to help seafarers who are considering moving ashore to realise the opportunities which exist in marine finance and law (known as 'City' jobs after the City of London financial and legal hub).