Welfare
Cruise ships in Tilbury and Bristol inspected after crew welfare concerns raised
19 June 2020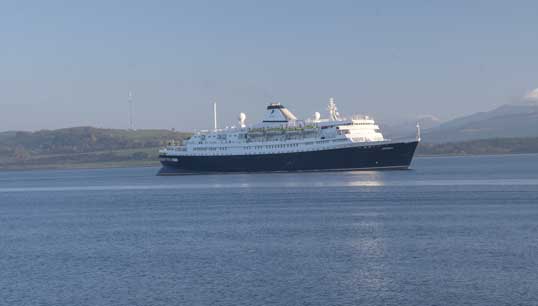 Concerns over crew welfare have led surveyors acting for the Maritime & Coastguard Agency (MCA) to detain the Astoria cruise ship, which is currently at Tilbury Docks.
The detention is a preventative measure in line with UK Regulations, in order that a full inspection of the ship related to the Maritime Labour Convention (MLC) can be carried out before its intended departure. It cannot leave the port until the inspection is completed.
It was reported on the MCA blogspot column on 19 June 2020.
Five other ships in the same company - Global Cruise Lines Ltd - four others based at Tilbury and one at Bristol, are also reportedly being inspected.
Acting as the Port State Control Authority for the UK, the MCA has taken this action following several serious concerns which were raised about the welfare of the crew.
MCA's director of maritime safety and standards and permanent representative of the UK the International Maritime Organization Katy Ware said: 'We will always take reports around crew welfare seriously and we have used our powers as the Port State Control authority to carry out this detention so that we can investigate more fully.'
---
Tags