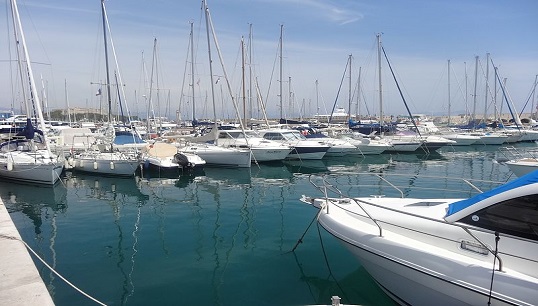 SOS Navigation, a French yachting association, has held a protest against mooring restrictions for yachts over 20m and 24m in protected areas.
At 4pm on Monday 3 May 2021, SOS Navigation called on all boat crews in the area to show their dissatisfaction with the new regulations by activating their horns for three minutes to show that the wider industry is affected.
They have also released a petition against the regulations on their website.
Local regulations have been implemented since 2016 for yachts above 80m to moor in suitable areas. The new regulations announced by the Maritime Prefecture of the Mediterranean in October 2020 now come into effect banning yachts of 20m or 24m from anchoring on areas containing Posidonia, a protected species of seagrass essential to the ecosystem.
At the same time, the prefecture hopes that these new regulations will help decongest maritime traffic in the areas.
The no-mooring zones will now be shown on SHOM maps, which all boaters are required to have onboard. Authorised agents of the State administration will be carrying out checks.
A one-year prison sentence and a fine of 150,000 euros will be handed out for those who do not comply with the regulations. Yachts can continue to anchor without restrictions offshore.
---
Tags