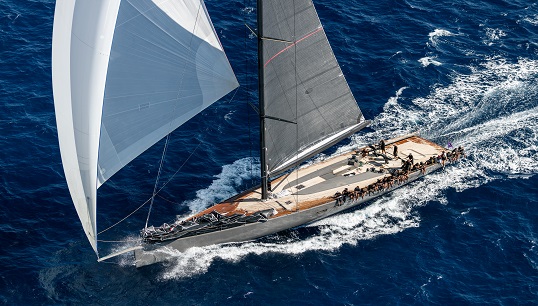 STP Shipyard Palma and Marina Ibiza have announced the first regatta for superyachts to include a 70-mile race between the islands of Mallorca and Ibiza. It is also the first of its kind to be organised between Ibiza and Formentera.
The high-performance regatta will be a four-day competition, bringing together superyachts from the Maxi and Superyacht classes.
The regatta programme will start on Thursday 17 June 2021 from the STP Shipyard in Palma de Mallorca with an offshore race from the Bay of Palma to Ibiza, and will continue on the following three days with coastal races in the waters of Ibiza and Formentera.
A few notable yachts have already registered their interest, including the 90ft Swan S/Y Nefertiti and 107ft S/Y Open Season Wally.
Daniel Marí, Managing Director of Marina Ibiza, said: 'As an ancient land of fishermen and privateers, we are great sea and sailing lovers, and we are convinced that this event will allow boat owners to rediscover waters where it is truly wonderful to sail, but also enjoy an unlimited array of top-end services, leisure and entertainment.'
---
Tags