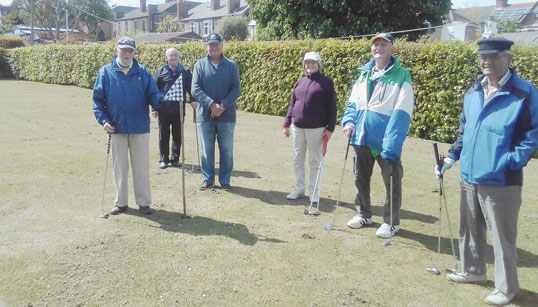 The third hole on the Nautilus Mariners' Park short golf course for residents is innocuous, yet it recently helped some residents ace their return to live events.
Golf is one of the many regular residents' activities that was cancelled due to Covid-19 restrictions in care homes. But from 17 May as England's lockdown easing took effect, both golf and outdoor bowls events could restart in line with social distancing rules.
Activities co-ordinator Roger Cliffe-Thompson said a recent weekly Tuesday golf game had been 'average' until the third hole. 'This is a tricky hole as it has a deceptive angle and if you're not careful your ball will carry on running right down to the path at the bottom.'
Two residents, Tom Fearon and Alex Harrison, had a lot more to celebrate by the end of the match, however, as each managed to score a hole in one on the well-kept green.
Mr Cliffe-Thompson is hopeful the two holes in one might even be a world record: 'I have searched the Interweb; the World-Wide Net and I even turned the light off to search the Dark Web, but there is not one mention of anyone scoring two consecutive holes in one, on the same green!'
In any case, it is well done to the Nautilus Welfare Fund's Mariners' Park Golfers, and a first in their golfing history.
---
Tags