Federation
MM&P affiliate moves closer to representing tug workers in seven Mexican ports
21 July 2021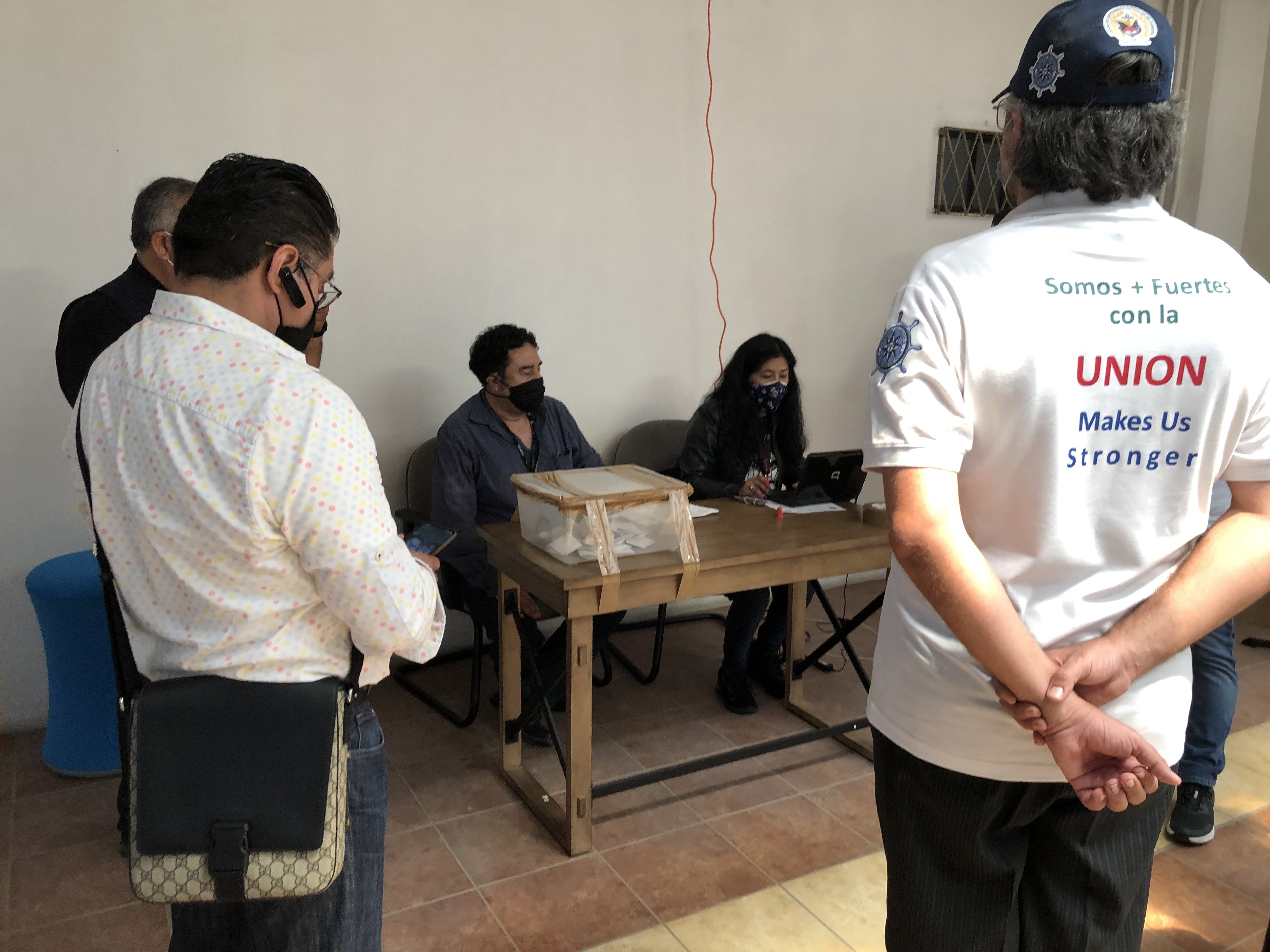 Nautilus Federation affiliate the International Organization of Masters, Mates and Pilots (MM&P) has announced that workers employed by a Spanish tugboat company have voted to be represented by its affiliate, Orden Mexicana de Profesionales Marítimos y Portuarios, Similares y Conexos (Orden Maritima).
The workers, who are employed by Boluda, had originally chosen Orden Maritima as their legal representative in 2019. However, the company sidelined the union through a series of underhanded manoeuvres, including maintaining a relationship with a so-called yellow 'protection union'.
Yellow unions are widely regarded as those that workers have little knowledge of and have no collective bargaining agreement with. They are often deemed as not being independent from company control and influence.
During this period, the workers reported being subjected to violations of their labour rights, including 18-hour days and the denial of overtime pay.
At a pre-vote press conference, MM&P president Don Marcus said: 'The courage of the Mexican tugboat workers in standing up to their corrupt employer is inspirational.'
79% of Boluda employees voted for Orden Maritima to represent them and now, under Mexican law, the case moves to the courts.
In a 7 June letter to Mexico's President Andres Manuel Lopez Obrador, Mr Marcus said MM&P stands side-by-side with its new affiliate and the workers at Boluda.
Orden Maritima became an affiliate of MM&P following approval by large majorities of the members of both unions on 28 May 2021.
---
Tags