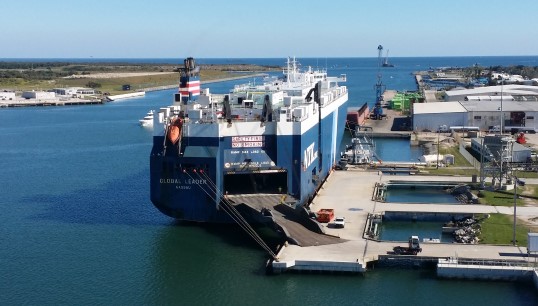 Seafarers who are not citizens of the United States can now find where to get a Covid-19 vaccine while in a US port thanks to a list compiled by the North American Maritime Ministry Association (NAMMA).
The list, which is available at namma.org/vaccines, shows:
locations where seafarers can get the vaccine in various ports (e.g. at welfare organisations or at pharmacies)
contact details for these locations
which vaccine is on offer at each location
where the vaccine can be administered (e.g. onboard ship)
NAMMA created the list as no other central organisation has compiled or distributed this important information. The organisation stated that, as a signatory to the Neptune Declaration on Seafarer Wellbeing, NAMMA supports efforts to recognise seafarers as key workers and give them priority access to vaccines.
NAMMA executive director Dr Jason Zuidema said: 'Since the start of the pandemic, seafarers' welfare providers have felt powerless to help seafarers stuck on their ships without shore leave or crew changes. It is a tremendous encouragement at this challenging time to directly respond to seafarers' need for connection with vaccine providers.'
---
Tags