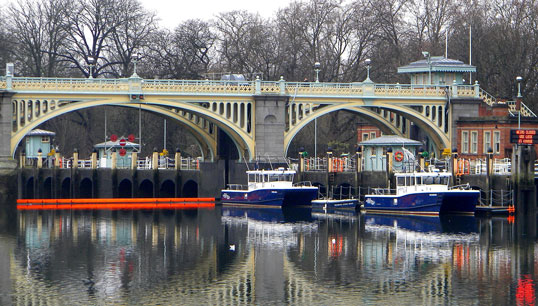 Nautilus members at the Port of London Authority (PLA) have voted to accept a new pensions scheme.
The new Defined Contribution (DC) pension scheme for all new employees and auto enrolment purposes is proposed to begin from January 2021.
Following feedback received from the trade unions involved, including Nautilus International, PLA human Resources director Glenn Witham, said: The PLA 'is committed to providing quality pension provision and benefits for all staff going forward.
'We pride ourselves in offering good terms and conditions of employment that gives financial security in both employment and in retirement.'
The proposed new DC Scheme will also be used for auto enrolment purposes, replacing the current provider NEST (National Employment Savings Trust) for new joiners from January 2021.
The new scheme will offer life insurance (even for those not in any pension scheme) up to the age of 70. This is a new benefit which is not available for members of the existing pensions schemes, the PLA said.
The proposed new DC scheme will also be used for auto-enrollment puposes, replacing the current provider NEST.
As a result, there will be the following changes:
close the section of NEST to future contributions and move to a new DC Scheme, ('the New Scheme')
introduce a new, improved contribution structure for current NEST members
introduce a salary sacrifice method for DC pension contributions from employees pay
Overall, the proposed changes enhance the pension provision that is currently provided to NEST members, the PLA said.
In addition, for employees who join the new scheme, the PLA is proposing to offer life cover of 4 times pensionable salary up to age 70. The company has also agreed a considerable concession in that the existing Defined Contribution scheme will not close until 2026 (barring a financial catastrophe), as opposed to the original planned 2022 closure date.
---
Tags