Community
Queen's New Year Honours for 2022 recognise seafaring champions at maritime charities
5 January 2022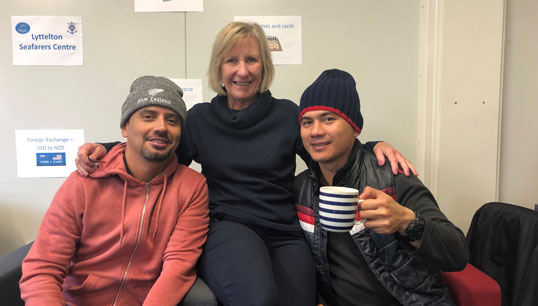 Leading figures in the maritime charity sector have been recognised in the Queen's UK New Year Honours List for 2022, for their commitment to seafarers during the pandemic, services in fundraising and as champions for women in maritime.
Services to education
Martin Coles, chief executive of the Marine Society and Sea Cadets, was made a Commander of the Order of the British Empire (CBE) for his services to young people and maritime education. Mr Coles leads the fundraising strategy and activity for both organisations.
Commitment to seafarers
Another seafaring champion, Natalie Shaw, a trustee for The Seafarers' Charity and director of employment affairs at the International Chamber of Shipping, received an MBE for her services to seafarers during the Covid-19 Pandemic.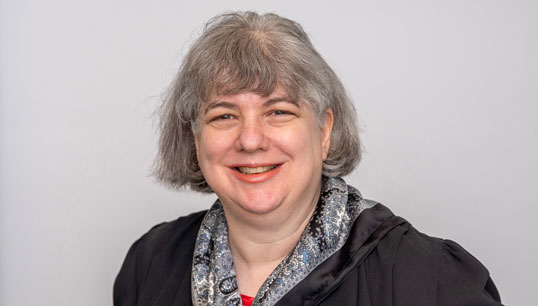 Ms Shaw said: ' I am delighted to receive this MBE, I share this recognition with – many colleagues from across the industry who have worked with me over the last two years. As a global sector, the support of the International Labour Organization and the International Maritime Organization to ensure that seafarers needs were placed on the international agenda, has been integral . I also pay tribute to those involved in practical support of seafarers over the last two years, including the unions, seafarers missions, shipping companies, and members of the International Maritime Health Association.'
CEO of The Seafarers' Charity Catherine Spencer tweeted her congratulations: 'Very sincere congratulations to @NS12Shaw we are thrilled your commitment to seafarers has been recognised.'
Chairman of the International Chamber of Shipping (ICS) Esben Poulsson commented in a statement: 'Natalie's tireless efforts in championing the welfare of our seafarers over many years is well known, and this richly deserved award reflects these efforts. Well done Natalie – we are proud of you!'
The ICS said Ms Shaw had been recognised for her 'monumental efforts in driving the global repatriation of stranded seafarers and ensuring that shipping could continue to operate safely during the pandemic.'
Women in maritime
An award-winning fundraiser and director of development at The Mission to Seafarers, Janet Webber, was also honoured for her services to women in the international maritime sector with a British Empire Medal (BEM).
Mrs Webber, who has been working in the charitable sector for the past 27 years – including a stint at Sailors' Society – received the BEM in recognition of 16 years of service to women in the shipping industry. She has worked with a wide range of stakeholders to support seafarers and their families across the world.
The Mission said Mrs Webber had raised close to £14m (US$18.5m) for the Mission's work across 200 ports in 50 countries and has been at the forefront of developing several welfare initiatives, including the Seatrade Award-nominated WeCare wellbeing programmes.
Mrs Webber said: 'I am amazed and deeply touched to have been considered worthy for such an honour. The shipping industry is a friendly, welcoming, and tight-knit community, and I have been privileged to meet so many people from all over the world.
'The industry often thinks of women in shipping as women on ships, but there are so many jobs shoreside that women do and which are important. The maritime industry is a fascinating community and I hope that through this award I can encourage other women to consider a rewarding shoreside career.'
Other BEM maritime charity recipients included Dorothy Bone, honorary secretary for the Emsworth Maritime and Historical Trust; and Stephen Emery, a volunteer, coxswain and Trustee for Hamble Lifeboat.
Shipping industry recipients
Another CBE recipient recognised for his maritime services and charitable work was John Denholm, chairman of shipping and logistics company J & J Denholm Ltd. The company is a sponsor of the Worshipful Company of Shipwrights' Apprenticeship Scheme. The Shipwrights Company was originally formed to safeguard the quality of shipbuilding in London, but today it provides support to organisations, charities, educational institutions and individuals.
Other shipping industry recipients included Richard Ballantyne, chief executive officer for the British Ports Association, who received an Order of the British Empire (OBE) for services to the maritime sector, and Thomas Reid, chief officer of Belfast Harbour Police, who received an MBE.
---
Tags