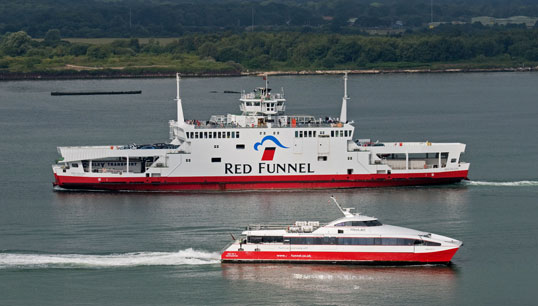 Isle of Wight ferry operator Red Funnel has again failed to adequately explain its business case for cutting 50 roles across head office, support and operations after a downturn in crossings during the Covid-19 pandemic.
A total of 120 employees have been placed at risk of redundancy, with 12 new roles under consideration.
Nautilus told Red Funnel it was essential for purposeful engagement to take place to ensure that redundancies were avoided.
The senior team at Red Funnel said that, after receiving legal advice, they do not believe they are obliged to share the confidential forecasts on which they are basing their future plans.
Nautilus strategic organiser Martyn Gray said: 'We are committed to taking all steps necessary to avoid redundancies wherever possible. We will continue to represent our maritime professionals at Red Funnel who are impacted by these proposals as best we can in defence of their jobs, skills and future.'
At Nautilus's request all future meetings will be held separately from the other two groupings (Unite CBA and Non-CBA) so that the Union can better focus on representing the interests of maritime professionals.
Red Funnel operations director Leanna Lakes said the company plans to 'better utilise' employees in keeping with their contracted hours and more use of fixed-term employment during summer.
Casualisation can be defined as the transformation of a workforce from one employed chiefly on permanent contracts to one engaged on a short-term or casual basis. Fixed-term contracts are an element of casualisation when these replace permanent employment opportunities.
The Union raised concerns about loss of skills and experience, availability of crew for contingency, over-utilisation,crewing levels, additional costs and resilience of service. 'Our concerns remain that the company is engaging in a multi-faceted attack on terms and conditions as well as permanent jobs,' Mr Gray said.
Red Funnel agreed to share the future timetable and rostering structure ahead of the consultation meeting on Wednesday 23 September.
This article was edited to include an explanation of 'casualisation' and 'fixed-term'.
---
Tags