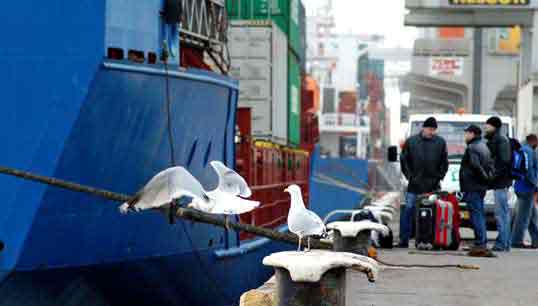 Seafarers unable to be relieved from duty due to Covid-19 restrictions have taken to social media to highlight their plight, indicating how the prolonged time away from home was affecting their mental health.
Governments refusals to lift crew change restrictions have forced up to 150,000 seafarers globally to stay onboard after their contracts have expired.
Seafarer Alauddin Aalo took to Facebook to say he had been on board for 13 months and pleaded for a crew change. 'Please do something about crew change restrictions. There are so many crew waiting for repatriation. I feel so tired and I am badly missing my family.'
His post prompted a flurry of many agreements from other seafarers, some of whom said they had also been onboard for even longer.
Moi Gyi said he had been onboard for 15 months: 'I miss home… But my ship only trades near Taiwan… also Taiwan was lockdown so far'.
Alexander Gomez said: 'Pls help us. My contract has also expired.'
Many seafarers agreed they were keeping the global supply chain moving but had been forgotten and their appeals were being ignored.
One crew member responded that the industry regulator International Maritime Organization (IMO) needed to put pressure on all governments to do more to help, or else they should 'all drop anchor'.
International Transport Workers' Federation (ITF) Dave Heindel said seafarers faced an uphill battle to get home.
'Crews are getting restless. I can only imagine the number, dissatisfaction and outright frustrations of [social media] posts that will exist in the coming weeks.
'Frustration is setting in. I believe we have all done a great job of working to alleviate the [crew change] problem. However, it has fallen on deaf ears and that is not conducive to maintain a safe and efficient industry. Not to mention the safe and mental wellbeing of the seafarers we represent and employ.
International Chamber of Shipping (ICS) secretary general Guy Platten said he would look into the issues raised.
Nautilus members who are concerned or are experiencing difficulties related to the coronavirus outbreak are advised to contact their industrial organiser for assistance. In an emergency, members can also contact the Nautilus 24/7 helpline.
More Nautilus assistance and our coronavirus resource hub can be found on our Assistance page.
---
Tags