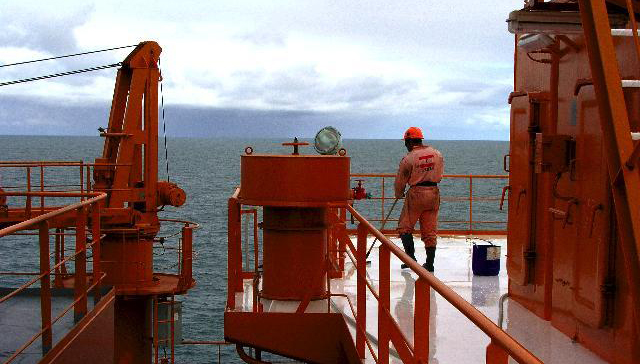 There has been a spike in unscrupulous operators withholding wages to seafarers since the start of the coronavirus pandemic, according to UK-based charity Human Rights at Sea (HRAS).
The charity reports a dramatic surge in the number of seafarers seeking assistance since the outbreak, particularly from India. Seafarers are reporting non-payment of wages, contract extensions without informed consent and being left in foreign states to pay hotel bills and seek flights home using their own funds.
'Many seafarers understand the gravity of the global pandemic, but the [poor] flow of information to them is making them feel even more isolated,' HRAS said.
The charity flagged a rise in crew stress and mental illness brought about by the pandemic. 'Seafarers suffer most especially where the port authority does not allow crew changes and therefore, they are unable to be part of decision-making process involving their employment, personal liberty and access to their families.'
The International Transport Workers Federation (ITF) has called on governments to recognise the vital role of seafarers in the crisis and treat them as 'key transport workers' regardless of nationality.
Nautilus members who are experiencing difficulties related to the coronavirus outbreak are advised to contact their industrial organiser for assistance. In an emergency members can also contact the Nautilus 24/7 helpline.
More help and our coronavirus resource hub can be found on our Assistance page.
---
Tags