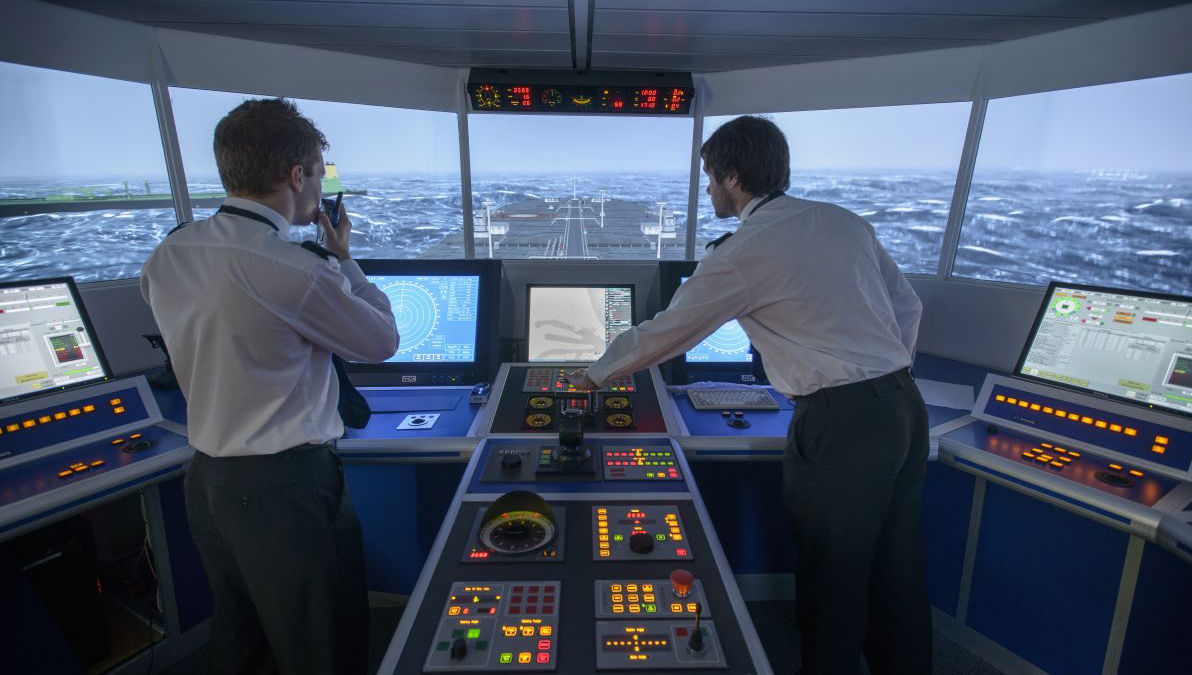 The UK has given the green-light to trial enhanced simulator training in return for limited sea-time reductions.
The newly approved programme emulates the Dutch model, which allows a 30-day reduction in sea-time for 10 days of simulator training.
The UK Bridge Watchkeeping Simulator Skills Training Programme will be delivered by Maritime and Coastguard (MCA)-approved maritime colleges and universities and will be credited towards Officer of the Watch (OOW) seagoing service requirements.
The programme will run on a trial basis initially before being rolled out more widely if successful.
A similar simulator training programme for engineering students is under development.
Nautilus professional and technical officer David Appleton said that the increased use of simulator training had several potential benefits which included the opportunity to test cadets decision making skills in scenarios where it would not be possible or practical to do so at sea and, ensuring that candidates performing their sea service on various ship types and trades had received a standardised bridge watchkeeping training experience.
'We recognise that there may be some concerns regarding the implications of reduced sea service but are pleased to hear that following the trial period, the implementation will be subject to full consultation and Nautilus members will have the opportunity for their views to be heard.'
According to a 2018 preliminary study into simulator training in the Netherlands by Marin for the Dutch government, the benefits of incorporating simulator training alongside onboard training include the opportunity to make mistakes without damaging consequences, controlled conditions and repeatability, and structured and standard learning content.
The MCA and International Maritime Organization (IMO) gave approval for the MNTB training programme on 15 July.
Nautilus had planned to hold a debate on this subject at the June Council meeting which was unfortunately not possible due to the coronavirus pandemic. This debate will take place once the normal schedule of meetings resumes.
Members that wish to submit their opinions can email professional and technical officer David Appleton at: protech@nautilusint.org.
---
Tags