Industrial
Uncertainty for seafarers and shore-based workers at P&O Ferries after closure of Liverpool-Dublin service announced
25 August 2023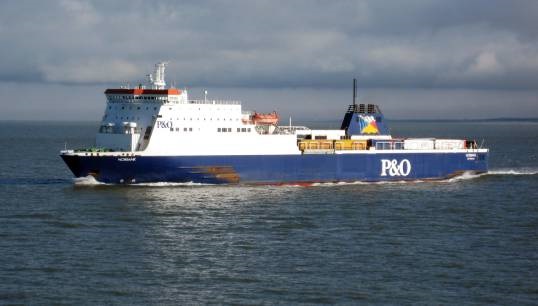 Nautilus International is supporting maritime professionals impacted yet again by P&O Ferries' apparent mismanagement.
P&O Ferries announced on 22 August 2023 that they intend to close the Liverpool-Dublin service
'…towards the end of this year…' claiming no available berth and inability to reach agreement with Peel Ports.
Nautilus International, through our branch in the Netherlands, has impacted members working onboard the Dutch registered vessel Norbank, who are employed through P&O Ferries B.V. – the Dutch arm of P&O Ferries.
Nautilus International executive officer Martyn Gray said: 'Whilst it is encouraging that our Dutch resident members onboard Norbank have received notification of the company's intent to redeploy the vessel and continue their employment, significant uncertainty remains for other seafarers and shore-based workers.
'The management of P&O Ferries appears to be unable to "manage" anything but the decline of this once stalwart company. Further questions must be asked as to why the jobs of yet more maritime professionals are again placed at risk.
'Last year, P&O Ferries unlawfully terminated 786 maritime professionals claiming this was to protect jobs elsewhere in their operations. Clearly this latest announcement casts doubt upon the veracity of evidence provided to MPs on 24 March 2022 by P&O Ferries chief executive Peter Hebblethwaite and DP World's Jesper Kristensen.'
---
Tags