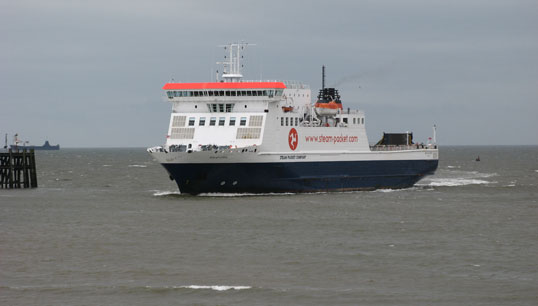 Nautilus International has welcomed an official report into the so-called 'cluster of coronavirus' at the Isle of Man Steam Packet, which exonerated crew from deliberately flouting pandemic recommendations.
Isle of Man Health Minister David Ashford on local television had accused the company and crew of criminal behaviour after more than 40 cases of coronavirus were linked to a cluster that stemmed from a crew member who tested positive for the virus on 18 February. That accusation was untrue, according to the Hind report, published on 18 May.
'I sincerely hope that IOM residents and politicians will reflect on this, realise how critical the Steam Packet is, and appreciate professionalism, loyalty and dedication of the seafarers,' Nautilus national organiser Steve Doran said.

The inquiry, led by director of the Treasury audit advisory division Stephen Hind, outlined poor communication and confusion over responsibilities in the run-up to the outbreak.
Mistakes around who had to self-isolate and confusion over paperwork led to the worst outbreak of Covid-19 the Isle of Man has seen, the government admitted.
After the outbreak, crew members were shunned and received death threats.
Isle of Man Steam Packet boss Mark Woodward told the IoM Courier Mail: 'The impact [of that statement] on our staff was considerable and it was totally unwarranted.'
IOM Chief Minister Howard Quayle subsequently said it had been a 'genuine misunderstanding' where the company and crew thought they were complying with the rules and no criminal action would follow.
The Hind report made eight recommendations, including regular meetings between agencies to assist the ongoing review of Covid arrangements with the Steam Packet.
The report has been referred to the Isle of Man Ship Registry, to consider whether further investigation is required and if necessary, to refer matters to other agencies.
The full report can be found here.
---
Tags