International
US unions ask Trump to throw out energy companies' Jones Act waiver appeal
9 April 2020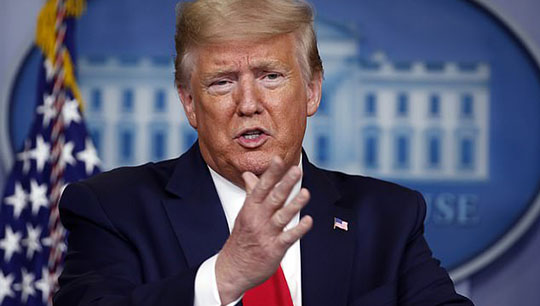 US unions have asked President Donald Trump to deny a Jones Act waiver request made by domestic oil and gas interests.
US oil companies are seeking financial stimulus from the government, citing the impact of the crude oil price war between Saudi Arabia and Russia.
The Master Mates & Pilots (MM&P) and MIRAID joined a coalition of employers, maritime advocacy groups and trade associations, which argued a waiver was unnecessary and contrary to the collective need to come together as a nation to fight the coronavirus.
'The American domestic maritime industry produces 650,000 jobs nationwide that have been designated by the Department of Homeland Security as part of the essential critical infrastructure workforce,' the coalition said in a letter.
'Americans have radically cut back on driving and flying, reducing demand for petroleum products, which reduces the need to ship petroleum products in our domestic markets,' the coalition said.
'As a result, there is a more-than-ample supply of US vessel capacity available to transport oil within the United States.
'A Jones Act waiver in these circumstances — replacing American mariners and American ships with foreign mariners and foreign ships in our home waters — is unnecessary.'
The Jones Act mandates that only American vessels owned and crewed by American citizens can be used to transport goods between US ports.
The leaders of the House Committee on Transportation and Infrastructure also wrote to the president, reaffirming their bipartisan opposition to any effort to waive the Jones Act and jeopardise US maritime jobs.
The letter was signed by Committee chair Peter DeFazio, Full Committee ranking member Sam Graves, chair of the House Subcommittee on Coast Guard and Maritime Transportation Sean Patrick Maloney and Subcommittee Ranking member Bob Gibbs.
'More than nine million American workers were laid off in recent days due to a public health crisis that will likely continue for some time,' they wrote.
'The Jones Act has been and remains critical to supporting US mariners' jobs and our maritime industry.
'Waiving the law, even temporarily, would be a mistake and would weaken our domestic maritime supply chain just when we need it the most.'
---
Tags