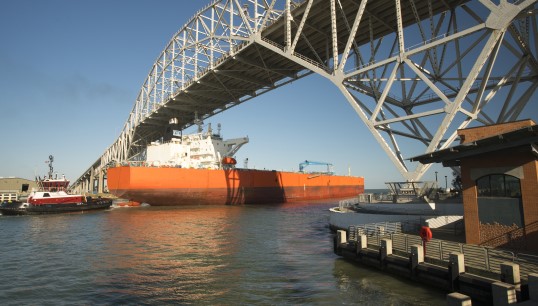 A seafarer who was stuck aboard her vessel due to the actions of United States Customs and Border Protection (CBP) is now on her way home.
The seafarer, a cadet from Panama, got in touch with ITF inspector Schwe Tun Aung after her lightering parole expired and it proved impossible for her company to send her home.
The CBP had advised the company earlier in 2020 that it would permit repatriation for those with expired lightering parole who could not leave on time due to coronavirus restrictions. However, CBP officials later changed their stance and prevented the cadet's repatriation on several occasions between 28 August and 1 October.
Mr Tun Aung attempted to get in touch with the CBP to arrange repatriation but received no response. Without permission from the CBP, it was impossible for the cadet to fly home from the United States. Her vessel was chartered to call only in US ports for months to come.
Fortunately, the company continued to attempt repatriation and has now managed to find a way for her to return home. The cadet got in touch with the ITF to express her thanks for their support:
'I'm so sorry I couldn't reply before, I didn't have internet. The company managed to transfer me to another vessel from the company and we're arriving to Canada tomorrow and I will hopefully be flying to Panama the same day,' she wrote.
'I'm really happy with the help you guys provided me, I'm forever in debt to you guys. Thank you'.
---
Tags