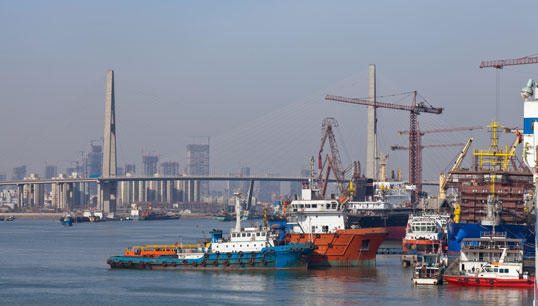 Chinese seafarers will be offered one-shot Covid-19 vaccines at 11 major ports across China.
CanSinoBIO is a recently approved local single-shot Covid-19 vaccine.
The 11 ports are Dalian, Tianjin, Qingdao, Lianyungang, Shanghai, Ningbo, Xiamen, Beibu Gulf, Shenzhen, Guangzhou and Hainan's Yangpu.
The vaccine, developed by CanSino Biologics and the Academy of Military Medical Sciences, uses a modified adenovirus to induce neutralising antibodies against the Covid-19 virus, according to the China Shipowners' Association (CSA).
CSA has written to members and all Chinese shipowners, operators and relevant stakeholders confirming Chinese seafarers will get access to the new single-dose vaccine 'shortly'.
To date, Chinese seafarers have received double-dose Sinovac or Sinopharm vaccines.
---
Tags