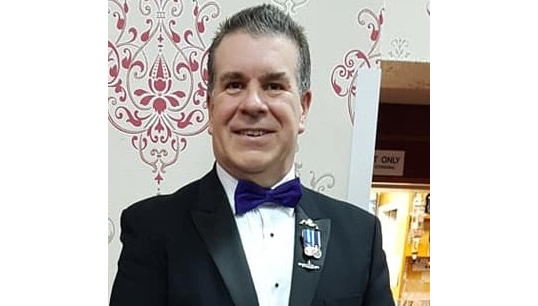 Nautilus cruiseship lay rep Steve May has been named as the Union's 2019 winner of a special recruitment campaign at the Union's 46th Council meeting.
The Carnival UK fleet safety trainer won the prize draw for the Recruit a Colleague scheme, which was created to celebrate Nautilus's 10th anniversary as the world's first cross-boundary union. Scheme participants received a £25 voucher to spend online for every colleague who they persuaded to join Nautilus, and were entered into the draw for an additional £100.
Mr May said it was nice to be recognised: 'I never win anything usually. It has come at a really good time, since we have been on furlough in the cruise industry during the pandemic and on limited incomes, so it will help with Christmas presents. But it is not why I do it.
'A lot of crew are very surprised that a union does more than just pay uplifts. But I sit them down and explain we are there to support them with various negotiations and grievances and in many other ways.
'The one positive from this [the coronavirus] has been that a lot more people have become aware of the Union's role in the consultation process as result of the impact.'
Mr May is also one of the Union's two types of UK lay representatives, a Partnership at Work (PAW) committee delegate. PAW delegates are communicators of information from the employer and Union to the members. They can also assist another type of UK Nautilus lay rep – liaison officers – who represent members at negotiations, disciplinary hearings and grievance hearings.
Normally Mr May does a lot of his recruitment while onboard, when he holds meetings for crew in addition to his day job as one of 20 permanent crew safety officers. His job involves running safety training for crew on certification, occupation health or crisis management.
Nautilus national organiser Steve Doran, who works on a PAW committee with Mr May, paid tribute: 'Nautilus International's member participation is the lifeblood of the Union, so we are pleased to congratulate Stephen May for winning the prize draw for this key recruitment campaign. He does an excellent job in supporting our work and has done really well to help us boost membership in such a tough year of pandemic restrictions and cruiseship downtime.'
---
Tags