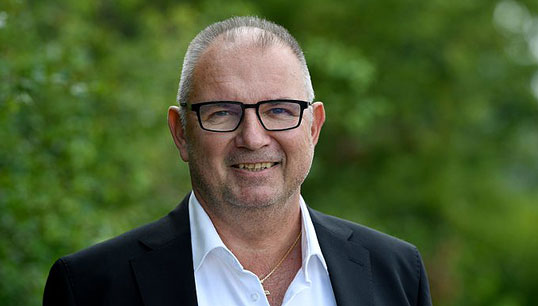 A Danish union has given a cautious welcome to government plans to introduce a corona passport, which is designed to clear the way for easier international business travel, including by seafarers.
The idea is for the data to be accessed via an app on a smartphone. But for it to be successful, it needs international recognition and acceptance, the union says.
Danish Engineers' Association chairman Lars Have Hansen said: 'The most important thing is that if [the passport] is not recognised internationally it can't be legitimised. It has been difficult internationally for seafarers to be recognised as key workers and relieved from duty. I think it might be more of the same if there isn't international recognition.'
The passport is due to be launched at the end of February. The Danish government is developing it as a digital tool that should be available in three to four months. It will initially contain information on whether the bearer has been vaccinated against coronavirus. Other details such as testing positive for antibodies may be added later.
Mr Have Hansen said the benefit will be seen if a company needs to send an engineer to a shipyard in China, for example. 'If you have to send someone to a yard in China, they have to self-isolate for 14 days on arrival, then work for two days… That makes it unreasonably expensive,' he said.
Jenny Braat of Danish Maritime agreed that the passport should be internationally accepted, not least by the big Asian shipbuilding nations. Her organisation will join other business organisations in seeking to shape it.
Owners' body Danish Shipping said international business travel would be eased by the passport, and that it can also be used for accessing social venues such as restaurants and cultural venues. 'It's been a difficult year to be a seafarer and cross-border restrictions have made it difficult to carry out crew changes. The corona passport gives us hope it can become a bit easier to travel around the world,' said Danish Shipping chief executive Anne H Steffensen.
---
Tags