International
European social partners urge UK PM to use global influence in crew change crisis
4 August 2020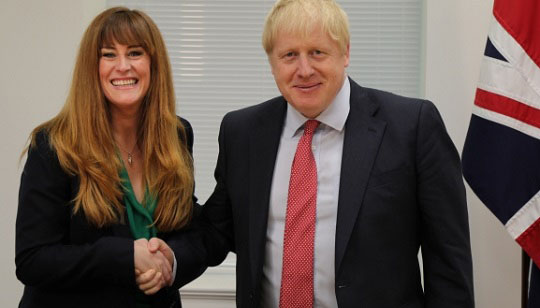 Unions and shipping companies have written to UK Prime Minister Boris Johnson urging him to use the UK's position and diplomatic influence to get internationally agreed protocols implemented for the Covid-19 crew change crisis.
The letter calls on Mr Johnson to take the lead in following up key commitments pledged by 15 countries at a UK-hosted crew change forum on 9 July.
The letter signed by the heads of the European Transport Workers' Federation (ETF), the European Community Shipowners' Associations (ECSA) and the International Chamber of Shipping (ICS) urges the UK to now help remove the remaining obstacles for crew changes to be carried out.
'The UK is an important maritime nation and has one of the largest interests in providing international shipping services, and as well as is an International Maritime Organization (IMO) Council Member.
'We, therefore, respectfully request that the UK continues to lead by example and increases its efforts to bring about an end to this growing problem.'
The letter acknowledges the UK has designated seafarers as key workers, and the UK Border Force is 'in practice' waiving the normal visa requirement of on- and off-signing crew members arriving in and transiting the UK to take connecting flights. Such a visa waiver is considered an important measure in facilitating crew changes.
The social partners urged Mr Johnson to issue an official statement from the UK confirming this practice as a 'good example' to other countries being slow to implement the agreed 12-step framework protocol issued by the IMO.
'We trust you will use your position to make a difference in practice both through concrete measures in the UK and by continue to use your important diplomatic influence to raise this matter now at the Heads of State level in meetings with governments around the world. This will be extremely important to ensure seafarers can be relieved without any further delay.
The partners have requested a meeting with Mr Johnson.
---
Tags