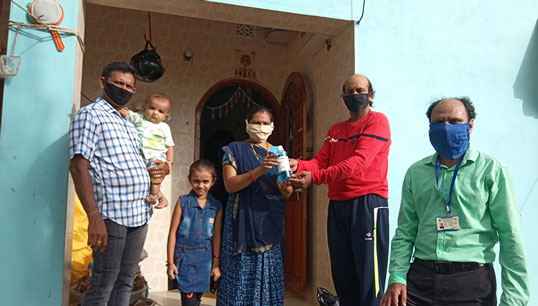 Concerns are growing in the maritime industry that the health crisis in India may lead to a doubling of the number of seafarers unable to get home due to governments' Covid-related border and travel restrictions.
Already 200,000 seafarers are estimated to be trapped working aboard vessels beyond their initial contracts.
Chair of the International Transport Workers' Federation (ITF) Seafarers' Section David Heindel said the new restrictions targeting Indian seafarers will worsen the crew change crisis.
'We need systems that get Covid-negative and fully vaccinated seafarers onto ships to relieve crews who have been onboard for far too long.'
Key crew change hubs Singapore, Hong Kong and the United Arab Emirates have banned those with recent travel to India from entering or transiting through their ports and airports. Indian nationals represent 1 in 8 seafarers of the global seafaring workforce.
'Our hearts go out to our brothers and sisters in India. It's a double-blow for Indian seafarers at sea who are watching their families suffer, while they also face the prospect of many more months trapped working onboard unable to get home to comfort their loved ones,' said Mr Heindel. Recent substantial grants from the ITF Seafarers' Trust to help save the lives of Indian seafarers and their families showed that labour representatives 'are prepared to do whatever we can to reduce the impact of the virus. But the long-term solution remains universal access to vaccines for all seafarers by everyone doing their part: government, union, business; simultaneously and globally.'
Mr Heindel added that national Covid outbreaks like that being seen in India 'would continue to happen until the whole world had the virus under control, worsening the crew change crisis and risking essential supply chains. No one is safe until we are all safe.'
---
Tags