Members at work
Members fear for their safety as employer demands return to work in Brazil
1 April 2020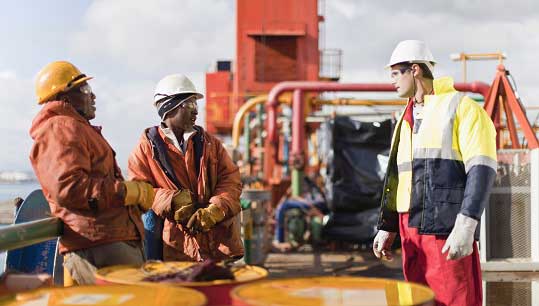 Whilst some Nautilus members are stuck onboard their ships struggling to get home, others are stranded at home contemplating how safe it is for them to return to work.
One member who is working for an offshore services company that operates in Brazil, who asked not to be named for fear of retribution from his employer, has spoken to Nautilus about his concerns around quarantine measures and extensions to trips which are making him reconsider returning to work at all.
'The reassurances which I have received from my company in light of client instructions have left me concerned about hygiene, safety and the mental health of joiners whilst in isolation.
'We are being asked to spend two weeks in a Brazilian hotel prior to joining the vessel on 50% pay. It is not clear yet if we will be provided with decent rooms with balconies or even in a hotel with anything more than basic facilities. We don't know if hotel staff will be taking a high level of health precautions or if they remain on site or travel home every day – increasing the level of risk.
'We are expected to accept half pay for this period and then join the vessel for an extended six-week rotation. We are then asked to volunteer to remain in Brazil during our leave, again on half pay. Something we could be forced to do if we cannot disembark or transit the country.'
The member believes that there is little incentive for him or his colleagues to work within the proposed restrictions, and that his company has underestimated the situation in Brazil.
'The UK Foreign Office advice says that the Brazilian authorities will not permit foreign crew disembarkation in Brazilian ports but our company appears to believe it does not apply to them as we are not a visiting cargo vessel, we are working in Brazilian offshore waters.
'Not only are we at risk of contagion travelling to and from Brazil, there are other concerns for our personal safety in the event of almost inevitable social unrest in Brazil given the president's current attitude to the coronavirus outbreak.'
The member has repeatedly called on his company to alleviate his and other Nautilus members' questions and concerns and has asked Nautilus to intervene on their behalf to investigate ways of improving pay and conditions due during isolation periods.
'As seafarers we understand the need to maintain our service and most of us are ready and willing to step up, however I am unsure if our type of vessel is seen as necessary at this time as we are not directly involved in production or transportation of oil.
'This is placing quite a strain on both myself and my family right now and I am considering resignation instead of taking this huge risk by travelling at this time. Now more than ever, I realise that my safety and that of my family is the most important thing.'
---
Tags