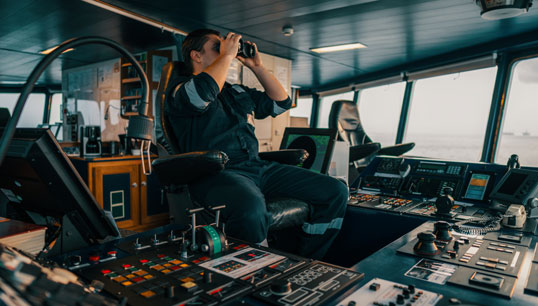 Nautilus is encouraging members to participate in a crucial industry census, which builds on previous research undertaken by the Union every ten years.
The results will update reports published in each of the previous three decades and provide a unique opportunity to track changes in the industry.
The Nautilus Shipboard Social Conditions Survey 2021 was launched on the Day of the Seafarer (25 June). The long-term outlook offered by the study will be used by the Union to inform its campaigning, strategy development and lobbying efforts.
Previous research
The most recent survey, a decade ago, found that members were considerably more positive about conditions at sea than when the previous surveys were conducted in 1991 and 2001. The most significant improvements were in areas including fatigue, health and safety, morale, onboard recreational facilities and tour lengths.
The surveys also shone a light on long-term changes in the industry including the decline of the onboard bar due to alcohol restrictions and the growth in internet access. There was also a marked increase in the number of different nationalities and languages on each vessel. A number of participants expressed concerns about this leading to a culture of seafarers spending longer alone in their cabins than previously.
Topics covered
The 2021 survey is wide-ranging and covers issues including employment and staffing, work conditions, safety, life onboard, life in the maritime industry and respect for the role of maritime professionals.
As well as including many of the same questions as previous surveys to enable long-term comparisons to be made, the 2021 survey will include a number of new questions on contemporary issues such as the ongoing response to Covid-19. The responses to these questions could be used to generate media coverage and to aid the Union's new Build Back Fairer campaign.
Completing the survey
The survey is anonymous and open to all Nautilus members. It takes approximately 25 minutes to complete, and the Union is extremely grateful to all those who give up their time to help with this project.
As an incentive for taking part, all participants will be entered into a prize draw, with a £250 Amazon voucher on offer for the winner. The other prizes are two £100 vouchers and three £50 vouchers.
---
Tags