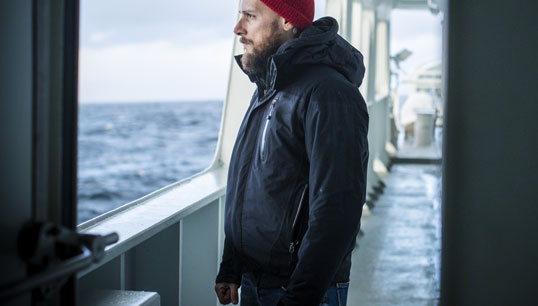 Nautilus has welcomed a new benchmarking survey on mental health for employers being conducted in a partnership by Maritime UK, the umbrella body for the £46bn maritime sector.
The 10-question benchmarking survey will look at how employers support good mental health in the maritime sector. It is an early initiative from the recently-launched Mental Health in Maritime Network, part of the Diversity in Maritime programme.
The programme was launched in direct response to the government's Maritime 2050. Under the strategy's social framework there are goals to improve seafarer mental welfare and access to support, and reduce isolation.
The Mental Health in Maritime network is part of several networks recently launched by Maritime UK for a more diverse UK maritime industry. It sits alongside the Women in Maritime Network, Pride in Maritime, and the recently launched network for maritime professionals from Black, Asian and Ethnic Minority backgrounds (BAME).
At its first meeting in June, the network discussed the need to set a benchmark to understand how mental health is managed across the sector, and to identify areas where the programme will need to focus its efforts to engender positive change.
Chair Mental Health in Maritime Network Stuart Pollard urged maritime organisations to take the survey: 'One of the aims of our Mental Health Network is to provide a collaborative platform to share information among all maritime organisations, in support of aiding others to achieve and develop mental health management practices. By benchmarking the sector against mental health standards, we will be able to meet this aim.'
Co-chairs of the Diversity in Maritime Taskforce Nautilus head of strategy Debbie Cavaldoro and Sue Terpilowski welcomed the survey: 'A healthy and happy workforce has synergistic benefits for workplaces, productivity and the economy and a key focus for our Diversity in Maritime programme is to support our sector to thrive at work. We are grateful to Safer Highways for partnering with on our own benchmarking, and to benchmark maritime against other sectors including Aviation Rail, Utilities, Construction, Fleet and Logistics.'
Ben Murray, director, Maritime UK said: 'We know that Coronavirus has had a huge impact on the economy, and what's crucial to remember is that individuals have been affected too. As we move through the crisis, we must do all we can to support our people. That's why it's important to understand where we are as a sector on mental health so that we can focus our collective work on the areas that will make most different to all of us. I urge all employers to participate in the survey.'
Safer Highways - a collaborative industry movement on health, safety and wellbeing - has been running the 'Thriving at Work' survey for two years for a range of sectors including roads, rail, water and construction. Questions are based on the Thriving at Work report which came out of an independent UK government review into mental health within business.
Companies are encouraged to complete the survey by 30 October, and a full sector report will be launched in early December.
---
Tags