Federation
New Nautilus Federation website welcomed as an 'important resource' hub for affiliates
29 July 2020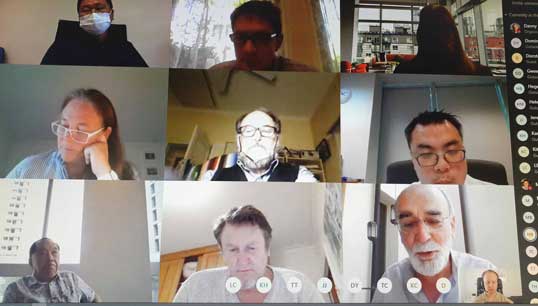 The Nautilus Federation has launched a new flagship website which will give maritime professionals in unions affiliated to it access to maritime news, information and emergency help.
Nautilus Federation director and the Nautilus International's general secretary Mark Dickinson welcomed the new website's appealing fresh new design.
'The Federation unions are proud of their success in representing maritime and shipping professionals and protecting, promoting and furthering their member's interests and welfare needs, through our work against criminalisation, and the JASON support network,' said Mr Dickinson. 'The new cleaner web design is an important resource and will help support these goals into the future.'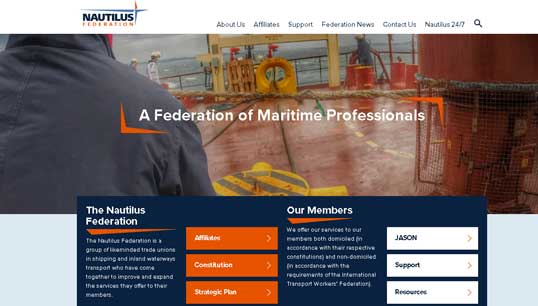 The Nautilus Federation is a group of like-minded trade unions in shipping and inland waterways transport who have come together to improve and expand the services they offer to their maritime professional members.
The new website was launched at a Nautilus Federation virtual meeting which took place in two parts online over 27 and 28 July 2020 to allow members from different time zones to join.
It includes links to the Federation's range of services including the Joint Assistance and Support Network (JASON), a collaboration between affiliate unions to provide support to seafarers facing criminalisation, with the aim of ensuring that they receive fair treatment in accordance with the relevant IMO/ILO Guidelines.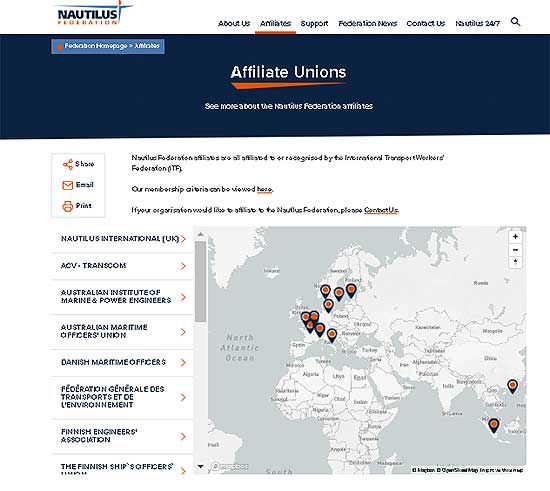 There is also an interactive map where union members can see which trade unions are Federation members.
Nautilus Federation coordinator Danny McGowan said the website's new easy-to-access and responsive design provides affiliates member the right dedicated information to support them.
'The new clean design provides a useful resource for Federation news and information in one place,' added Mr McGowan.
'There is easy access to important documents such as those for the Joint Assistance and Support Network (JASON) and our new Fair Treatment guidelines, as well as a dedicated link to our 24/7 helpline which is available to Federation affiliate members.'
Mr McGowan said other unions representing maritime professionals wishing to affiliate to the Nautilus Federation and 'take part in our important work' are welcome to view the membership criteria and get in touch.
---
Tags