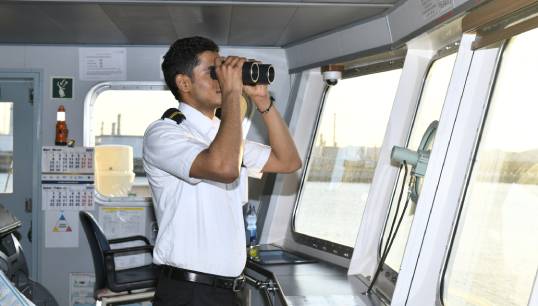 A new maritime safety podcast, Sea Views, has been launched with funding from The Seafarers' Charity, with a focus on The CHIRP Charitable Trust's work for the first three episodes.
The Charity announced funding during Maritime Safety Week for the first five episodes of the series, which aims to foster dialogue on safety within the international professional maritime community.
The podcast will be hosted by Julia Gosling, an advocate for positive behaviour change in the maritime sector, who will draw on her 20 years of experience in maritime safety and search and rescue . She will be joined by co-host Adam Parnell, director of the CHIRP Maritime Programme.
Chief executive at The Seafarers' Charity Deborah Layde said: ' We hope Sea Views will offer a platform for stimulating discussions on creating a safer working environment at sea. The range of vessels and subjects it will cover will be broad and diverse from container to cruise ships to fishing vessels and super yachts. Our funding of this podcast on maritime safety is part of our plans to focus our resources on improving safety for everyone who works at sea.
Mr Parnell said the podcasts that CHIRP is collaborating on would help it reach a broader audience in its mission to 'share insights, raise awareness, and save more lives at sea', and complement its circulated written reports.
The first three episodes with CHIRP covering pilot safety, green fuels and the future of seafarer training and safety can be listened to here.
---
Tags