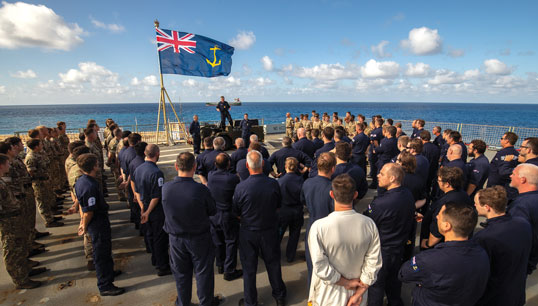 Discrimination in public sector pensions due to changes introduced in 2015 to the Judicial Pension Scheme (JPS) and Firefighters' Pension Scheme (FPS) will be remedied following the outcome of a public consultation.
The consultation affected most public service pension schemes, including those for the Royal Fleet Auxiliary (RFA), and was a result of a judgement of unlawful age discrimination made by the employment tribunal in the McCloud and Sargeant cases.
RFA members will now be given a choice of which pension scheme benefits they would prefer to take at the point they leave with benefits in payment.
This was the approach favoured by most individuals and organisations who responded to the public consultation.
Pension scheme members who were in service on 31 March 2012 and moved to the reformed pension schemes on 1 April 2015 will firstly be placed back into their legacy pension scheme for the period during which the discrimination occurred, between 1 April 2015 to 31 March 22.
Members will then be able to choose, at the point their benefits are brought into payment, whether to receive legacy scheme benefits for that period or benefits equivalent to those that would have been paid had they been a member of the reformed scheme instead.
From 1 April 2022 all those who continue in service will do so as members of the reformed schemes, regardless of age, meaning all members will be treated equally and to ensure no further discrimination in the future.
The government has estimated additional costs of approximately £4 billion a year to implement the judgment, according to legal firm Shoosmiths. Further age discrimination claims could be made in respect of other public service pension schemes with similar transitional arrangements, meaning there could be substantial additional liabilities for the government in future.
Members are advised to seek independent financial help should they require further assistance, or to join the Nautilus Pensions Association (NPA).
---
Tags