International
Seafarers invited to take part in global research mapping health and wellbeing during pandemic
10 August 2020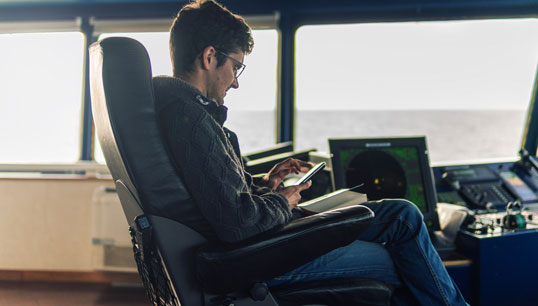 Seafarers working onboard international vessels are invited to take part in a joint research project on their experiences during the Covid-19 pandemic being carried out by UK, Swedish and Australian universities.
The 20-minute online survey – Global seafarers during the COVID-19 pandemic – is intended for all seafarers working on vessels with an International Maritime Organization (IMO) number.
An international team of researchers from the University of Queensland (Australia), Royal Holloway University of London (UK), Uppsala University (Sweden) and the World Maritime University (Sweden) is undertaking the research.
The aim of the study is to map seafarers' experiences during the pandemic and the challenges they are facing, and potential effects on wellbeing and mental health. Other factors that might mitigate potential negative effects, such as the support they receive from organisations on shore and resilience from positive interactions on board will also be reviewed.
The study is seeking wide a range of experiences from as many seafarers as possible.
The results from confidential contributions will be used to make recommendations to improve life at sea.
---
Tags