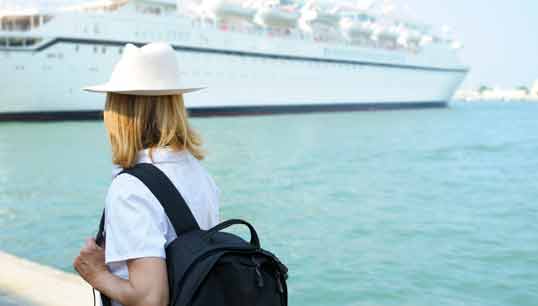 The International Maritime Organization (IMO) has circulated new Covid-19 guidance for the safe resumption of cruiseship operations in the European Union.
Cruise shipping has been significantly impacted by the Covid-19 pandemic with most of the world's cruises lines having suspended operations since mid-March when the World Health Organization (WHO) declared an international public health emergency. IMO estimates some 20,000 crew are also still stranded on passenger ships waiting to be repatriated.
Cruise operators need to ensure that restarted cruises do not pose unacceptable health risks to passengers, crew and the general public.
The 36-page three-part Covid-19 EU Guidance for Cruise Ship Operations has been drawn up by the European Maritime Safety Agency (EMSA) and the European Centre for Disease Prevention and Control (ECDC). It is intended for EU/EEA flagged ships engaged in international voyages and for ships calling at an EU/EEA port, irrespective of flag.
Nautilus has consistently flagged safety concerns on crew fatigue due to manning levels and additional Covid-19 precautions.
The guidance recommends cruise operators should ensure that crew undertaking additional responsibilities as a result of the ship management plan are given adequate time in which to perform their additional tasks without detriment to their regular tasks or rest periods since this may impact on the general safety of the ship.
Cooperation between Flag and Port States is seen as essential to restart safe cruise operations. In general the Flag state is responsible for what happens onboard the ship, while the Port State is responsible for determining the requirements to be applied when a ship enters territorial waters.
Trade body Cruise Lines International Association (CLIA) estimates that at any given time, approximately 225,000 seafarers were normally sailing on CLIA cruise line ships around the world, in an industry that supports 1.17m jobs globally.
The guidance is in three parts: shipside, port and member state responsibilities and a framework for cooperation between cruise ships and ports before voyages and during outbreaks of the virus onboard.
Guidance part one includes developing a ship management plan, with risk assessment, responsibilities in relation to Covid-19 matters, resources and personnel needs, shipboard operations, and responses to outbreaks.
Part two includes guidance for a Covid-19 port management plan and member state coordination.
Part three covers guidance for cooperation between cruise ships and ports including voyage planning, disembarking for suspected Covid-19 cases and repatriation.
UK Foreign and Commonwealth Office (FCO) also its updated cruise ship travel guidance in a statement on Thursday 9 July 2020, which took account of its easing of travel restrictions during the Covid-19 pandemic.
---
Tags