Health and safety
'The Crew Mess': yachting's first addiction support service launched
15 October 2020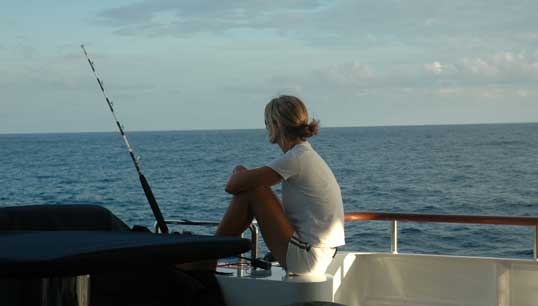 Within 24 hours of its launch, hundreds of yacht masters and crew took to praising a new website – The Crew Mess – which provides free direct support for drug and alcohol addiction for yacht crew.
Andrew Roch, director of The Crew Academy – a founder and Nautilus strategic yacht partner – said: 'After it went live on 13 October, we have been inundated with messages of support from captains and crew to say "Thank you, Long time coming, or just Well done".'
The Crew Mess offers a free fully confidential safe space for primary intervention and follow-up advice and counselling services. It can arrange for a drug or alcohol intervention on board a vessel or at a crew member's home if they have been unable to get help themselves.
Mr Roch said the website had evolved out of a multifaceted response to disturbing pandemic stories it had uncovered among some yacht crew, and in recognition that the industry as a whole 'did not do enough to support those in need'.
The service had been developed through discussions over a number of years mainly from the firsthand experiences of many of those involved in launching the service who are either recovering addicts, or affected partners, he said. The final impetus came from a series of Covid-19 wellbeing 'diary' sessions that the Academy had carried out throughout the summer lock down with its numerous intakes of purser, management and leadership students.
The resulting stories were 'hugely personal' and often distressing said Mr Roch. 'What came out of the lock down time on-board were stories of drug rape, sexual harassment, bullying, instant illegal dismissals, poor mental health support, drugs and alcohol addiction.'
Equally, the responses also included 'some amazing stories about crew and management companies coming together to support each other and helping individuals through a plethora of challenges that the Covid -19 pandemic accentuated.
'The industry has a tendency of not supporting those who have mental health issues as well as addiction problems as these two subjects are seen as a weakness.
'Crew often are left behind in the wake of yachts broken by the work pressure, the insane hours, and the constant desire to be perfect.'
The crew Mess's ultimate goal is that once the crew member has completed their primary recovery programme and is mentally strong enough to return to work then they would be placed back on 'safe yachts' – under captains who would sponsor them. At the same time their fellow crew members would undergo training in how best to support them through the next stage of their reintegration into a crew and back onto a healthy safe team.
---
Tags