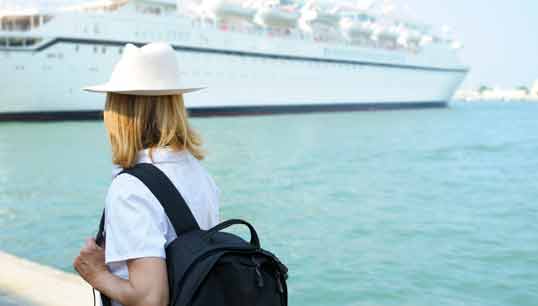 The UK has withdrawn red list quarantine exemptions for cruise industry crew from 04:00 hrs on 19 May 2021.
Any seafarer arriving in the UK from a red list country to work on a cruise ship, or who has worked on a cruise ship in a red list country in the last 10 days, will no longer be exempt from the requirement to enter managed quarantine for 10 days, the Department for Transport (DfT) has confirmed.
Affected cruise crew will be required to book a managed quarantine package before arriving in the UK.
The change does not affect exemptions for seafarers on any other ship type.
Seafarers working on a cruise ship in an amber list country are not affected.
Seafarers requiring hotel quarantine must enter England via one of the following sites: Heathrow Airport; Gatwick Airport; London City Airport; Birmingham Airport; Farnborough Airport; Bristol Airport; any military airfield or port.
The ITF Cruise Ship Task Force last year approved several guidelines related to quarantine and travel to the ship:
Seafarers quarantined in their home countries should be given room and board if staying away from home;
Seafarers traveling to the vessel on board another ship or by any other means should be paid basic wages and leave pay, or at least 50% of the full guaranteed wages;
Seafarers travelling on another ship could be asked to train and or work for up to 40-hours per week for the above compensation;
Seafarers quarantined away from their home countries or on board should be given their basic wages and leave pay; and
All seafarers quarantined or travelling under the above bullet points must be covered by their normal medical, sick pay, death and disability policies.
For further information please visit the Nautilus Coronavirus FAQs.
---
Tags