Health and safety
UN Security Council initiatives urgently needed to tackle Gulf of Guinea piracy hotspot, says Indian maritime union
8 February 2021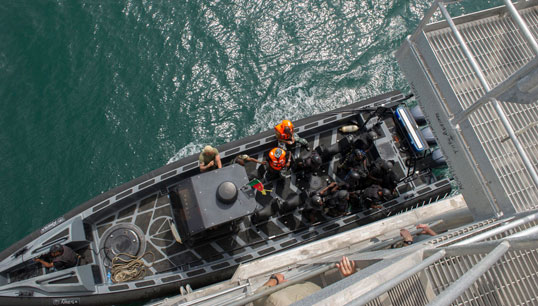 The Maritime Union of India (MUI) has said that increasing piracy in the Gulf of Guinea needs 'urgent initiatives' from the United Nations Security Council to protect seafarers.
In a rallying call for global union solidarity on the issue, MUI general secretary Amar Singh Thakur said: 'As we are all aware, the Gulf of Guinea is currently the hotspot for piracy and armed robbery against ships.
'There has been a steady rise in incidents in the year 2020 compared to 2019, as per the International Maritime Bureau (IMB) [annual report]. Its Piracy Reporting Centre has received 162 incidents in the year 2019 and 195 incidents were reported in 2020. 130 crew members kidnapped from vessels in 2020.'
'Over 80% of the attackers are armed with guns and ships are fired upon, and the furthest crew kidnapping occurring almost 200 nautical miles from land'.
Although ships with large numbers of Indian seafarers transited this region, which is rich in oil reserves and therefore of commercial importance for India, Mr Thakur emphasised that piracy – including kidnappings – affects seafarers of 'dozens of nationalities' and requires a global response.
Mr Thakur said the MUI was approaching the Government of India with its proposals to press the UN Security Council for action and urged other unions to support it.
'We hope that we will, together, be able to mobilise world opinion to act on this issue with greater seriousness and alacrity. The MUI would like to prevail upon all unions to take this threat seriously and sensitise their respective Governments to escalate this matter to the United Nations Security Council.
'Your proactive stand in this matter will go a long way in the interest of our industry, primarily for our greatest asset – the seafarers.'
---
Tags