Community
Virtual ports and vessels on show during Maritime UK's annual industry spotlight week
15 October 2020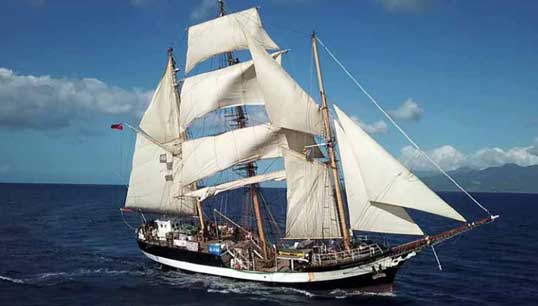 The public are being encouraged to see what goes on behind the gates of a port, or below decks on board a ship as part of Maritime UK's week of virtual events shedding insights on maritime careers.
Vessel virtual tours include a walk around the rigging and crew quarters of tallship Pelican of London, as well as the Royal Navy's ice protector ship HMS Protector (known as the Swiss Army knife) and BAE Systems' Dreadnought Class Submarine.
The Pelican of London is a Class A Tall Ship used by the Darwin200 project to promote conservation following in the oceanic routes of Charles Darwin.
The Dreadnought is the largest submarine ever built for the Royal Navy, measuring 153.6 metres.
Visitors can explore HMS Protector as it sat in dry dock in Middlesbrough and meet the crew onboard.
Port virtual tours included DP World London Gateway, Immingham Port, and Shoreham Port, as well as a 360 degree tour of smaller canal and boat marinas.
---
Tags