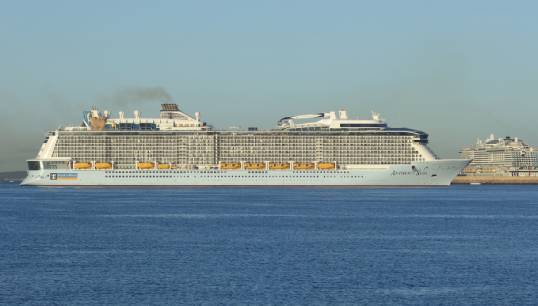 With the October 2023 Nautilus General Meeting themed around the transition to greener shipping, Nautilus covers three major environmental initiatives involving the Union. Sarah Robinson reports
The climate crisis is the most important issue facing the world today, but until recently, much of the maritime industry has been reluctant to play its part in reducing emissions. Clinging onto cheap heavy fuel oil to power their vessels, shipping companies have subjected their seafarers to breathing in harmful particulate matter as well as being jointly responsible for 3% of the world's greenhouse gas emissions.
But all that is now changing as the consequences of human-created climate change have become impossible to ignore, with wildfires, droughts and floods around the world all exacerbated by the new reality.
Shipping has been forced to take action, and we are now in the middle of a rush to develop and adopt cleaner maritime technology.
The Just Transition
Seafarers are ready and waiting to play their part in this green revolution, which should improve their own working environment and create new jobs for them – but Nautilus and fellow maritime unions are concerned that safety risks and the role of seafarers in operating the new technology are being overlooked.
That's why our General Meeting this year has the theme of 'Charting a Just Transition' and we are fighting to ensure our members have the necessary training and safety procedures in place for the new maritime world.
Getting results
The good news is that Nautilus has already been working for some time with international partners to achieve a Just Transition for members, and we are able to report good progress on three major initiatives where we have been speaking up for seafarers.
Under More articles below, we look at this year's historic agreement at the IMO Marine Environment Protection Committee to cut emissions from shipping to net zero by 2050. We also have an update on the work of the Maritime Just Transition Task Force, and we report on the final outcomes of the EU-funded SkillSea project, which has been investigating what seafarer training should look like as new fuels and vessel automation go mainstream.
---
Tags