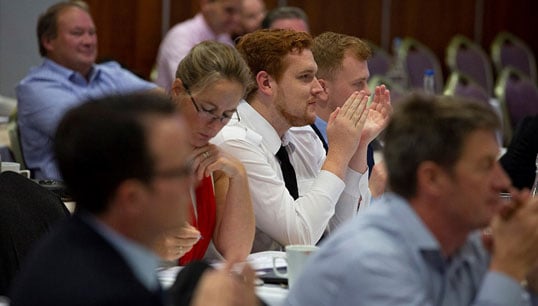 The 2020 Nautilus UK Branch Conference will take place online on 24 November following successful digital Council meetings and amid continued Covid-19 restrictions.
All UK branch members are invited to register to join the afternoon branch conference, which will debate any motions submitted (before the deadline of Friday 23 October at 17:00hrs) and receive the branch report. The conference will be held from 2pm until 4pm.
The Sea to City symposium which was due to take place following the UK Branch Conference has been postponed.
The symposium will now take place during London International Shipping Week 2021, and will include a networking event for those seafarers interested in finding out more about working in maritime services.
The symposium planned for November 2020 was designed to highlight the opportunities for seafarers looking to move ashore in the maritime services sector and introduce the Nautilus International and Maritime London mentoring scheme.
However, many city-based businesses are still operating remote working and therefore there would be restricted opportunity to get the full benefit from the scheme in 2020.
UK full members wishing to join the UK Branch Conference should register to receive the meeting link. Please note that Members will be advised closer to the time whether they can also watch via the Nautilus Facebook Members' Group, but those watching a live stream will not be able to vote.
---
Tags