Nautilus news
Union Equality and Diversity Forum sets agenda for sustainable change
9 September 2020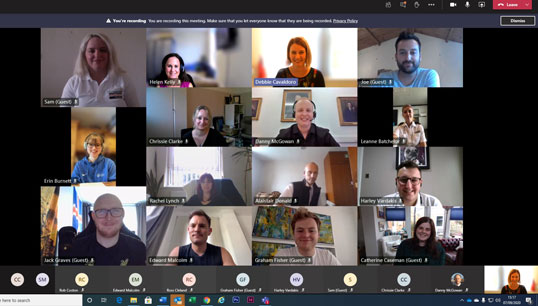 The second meeting of the Union's new Equality and Diversity Forum (EDF) was successfully held via video conference on September 7.
Delayed from April due to the coronavirus pandemic, the meeting was attended by some 20 members from across seagoing ranks, including several Nautilus Champions and Council members.
Third officer Samantha Belfitt was unanimously voted chair of the forum with cadet Edward Malcolm elected vice-chair.
Guest speaker Chrissie Clarke from Maritime UK discussed its new Diversity in Maritime initiative and the Maritime Skills Commission. Ms Clarke described the Diversity initiative as a 'positive disruptor' which aims to make sustainable change within the industry.
Members discussed objectives for the Nautilus Equality and Diversity Forum including how to work more effectively with other networks to achieve common objectives, pool resources and effect real change.
It was agreed to feed the group's learnings into Maritime UK as the national umbrella group for the industry.
The EDF will meet every three months via an online forum to allow for maximum participation. It hopes to also meet in-person depending on pandemic restrictions.
The EDF was launched at the Union's General Meeting in Rotterdam October 2019 and will act as the overarching umbrella group for the original Women's Forum and Young Maritime Professionals Forum as well as new networks for LGBT and BAME members.
Nautilus remains committed to having a dedicated female organiser available who can deal with any workplace issues or provide advice to members who wish to speak to a female representative. Please contact Rachel Lynch by emailing rlynch@nautilusint.org.
There is also a dedicated young members' organiser available who can deal with any workplace issues or provide advice to members who wish to speak to a younger union representative. Please contact Martyn Gray on mgray@nautilusint.org or use the email address YMP@nautilusint.org.
Nautilus head of strategy Debbie Cavaldoro is co-chair of Maritime UK's Diversity in Maritime initiative and Nautilus international organiser Danny McGowan is chair of the Maritime UK Pride network, which sits within the Diversity initiative.
---
Tags