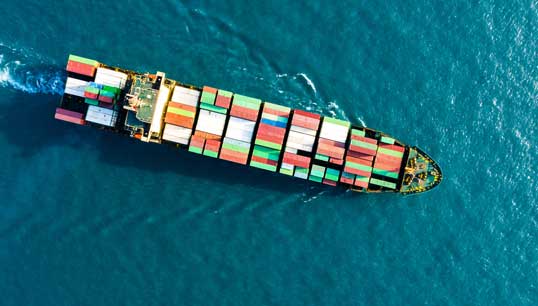 The International Maritime Organization (IMO) has called for a 'blue safe maritime corridor' to allow the urgent evacuation of civilian seafarers and ships from affected areas in the Black Sea and the Sea of Azov, and to allow humanitarian deliveries to Ukraine's ports.
The measures were agreed at an IMO Extraordinary Council Session held on 10-11 March 2022 to discuss the impacts on shipping and seafarers of the situation in the Black Sea and Sea of Azov in response to the invasion of Ukraine by Russia.
During the session (C/ES.35) IMO Council resolutions included 'strongly condemning the Russian Federation's violation of the territorial integrity and sovereignty of a United Nations Member State, extending to its territorial waters, which was inconsistent with the principles of the Charter of the United Nations and the purposes of IMO.'
Russia's aggression 'represents a grave danger to life and serious risk to safety of navigation and the marine environment.' said the UN agency.
The IMO Council also 'deplored the attacks of the Russian Federation aimed at commercial vessels, their seizures, including Search-and-Rescue vessels, threatening the safety and welfare of seafarers and the marine environment.'
It demanded that the Russian Federation cease its unlawful activities, to ensure the safety and welfare of seafarers and the security of international shipping and the marine environment in all affected areas, and that it respect its obligations under relevant international treaties and conventions. It called upon all parties to seek to resolve the crisis through peaceful dialogue and diplomatic channels.
The session was reminded that the declaration by the Russian Federation of what it calls its 'special military operation' in Ukraine had already been 'deplored' by the UN General Assembly on 2 March 2022.
As part of the measures drawn up to support all seafarers caught up in the conflict, including the 'blue corridor', the IMO Council also agreed that any form of harassment of seafarers due to their nationality should be condemned.
On the back of this guidance, the UK Maritime and Coastguard agency has also issued a reminder of the Maritime Labour Convention rights of seafarers impacted by the Russia-Ukraine conflict
---
Tags