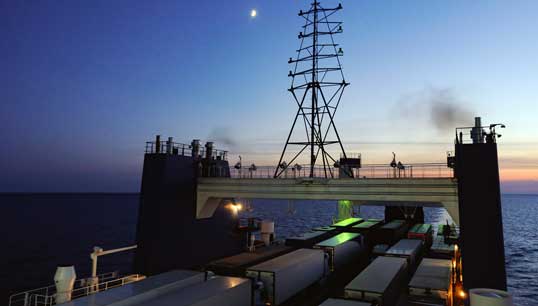 Nautilus International has concluded a Warlike Operations Committee (WOAC)-style agreement with Dutch shipowners that applies to ships traversing the Black Sea in light of the Russia-Ukraine war.
The solution for Dutch members combines the recognition of a warlike area in the Black Sea – which therefore requires extra pay – with recognition that part of the Black Sea is a dangerous destination for vessels and therefore seafarers can refuse to sail into the area.
Over the past few days Nautilus had been in close contact with representatives of the Dutch Ministry of Infrastructure and Water Management (I&W) and the Royal Association of Netherlands Shipowners (KVNR) regarding the consequences of the war in Ukraine for Dutch shipping and all seafarers involved, said deputy general secretary Marcel van den Broek.
'Together with the shipowners, the Union has determined which area to designate as a warzone/area of dangerous destination, with effect from 1 March retroactively, and which war allowance regime will apply.
'Parties will meet before 15 March to decide whether this arrangement will be extended.'
This statement follows one from the Warlike Operations Area Committee (WOAC), which recently agreed protections and designations for seafarers. WOAC proposed a Warlike Operations Area be declared with immediate effect for all Ukrainian, Russian and International Waters north of 44°North in the Black Sea.
Full text of the agreement
Designation area war allowance scheme
Parties to the collective labour agreements applicable to seafarers working on board Dutch-flagged ships concluded between the VWH, NEMEA, Neptune or Spliethoff and Nautilus International agree as follows:
Article 1 - War allowance area
The war allowance scheme as included in the above-mentioned collective labour agreements applies in the war allowance area described below for the period from 1 March 2022 to 15 March 2022.
Article 2 - Geographical description
The geographical description of the war allowance area is as follows:
Sea of ​​Azov
Black Sea north of the boundary formed by the following coordinates: 44°52N 29°41E, 43°58N 31°24E, 43°24N 36°17E, 44°15N 37°41E and 44°52N 37°22E
Article 3 - Dangerous destination area
This area is hereby also designated as a dangerous destination area as referred to in the 'Protocol on Service in Danger Areas'.
Article 4 - Evaluation
The parties will meet before 15 March 2022 to consider whether, and if so for what period this war allowance scheme and designation as a dangerous destination area will be continued. A decision will be made no later than 15 March 2022 whether this arrangement will be extended.
Nautilus International
Association of Employers in the Commercial Shipping (VWH)
Netherlands Maritime Employers' Association (NEMEA)
Maritime Employers' Association Neptune (Neptune)
Spliethoff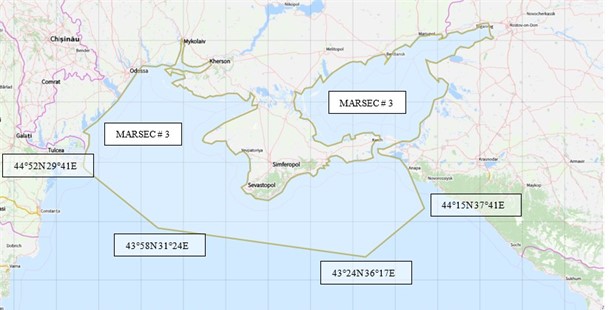 ---
Tags