Ukraine conflict
Merchant Navy Welfare Board launches emergency £5k SIM card fund for Ukrainian seafarers
4 March 2022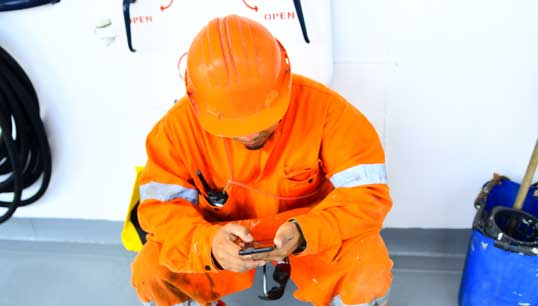 The Merchant Navy Welfare Board (MNWB) has launched an emergency SIM card fund of £5,000 to ensure Ukrainian seafarers can call their loved ones back home.
The fund, formed by the umbrella charity for the UK Merchant Navy and fishing fleets which supports charities that offer welfare support to seafarers and fishers, will cover the cost of SIM cards and top-ups as Russia's invasion over Ukraine intensifies.
While some mobile networks are offering free calls to Ukraine, this can only be done with a regularly topped-up SIM card.
Charities within the maritime sector that provide welfare support to seafarers and fishers are eligible to apply for grants for a maximum of £250 to ensure money is evenly distributed.
It is estimated that there are around 75,000 Ukrainian seafarers across the world, with many of them thousands of miles from their families.
MNWB chief executive Stuart Rivers said: 'Some of the stories we've heard from Ukrainian seafarers are absolutely heart-breaking. Many have seen their homes destroyed and their families flee to unknown locations – and the situation is only getting worse.
'Putting this fund together is the least we can do during this crisis. Hopefully, the phone calls made from seafarers will off er some kind of reassurance. The welfare of them, and their families, is of upmost importance and we will work closely with our constituent charities to offer as much support as possible.'
Members of Nautilus Federation affiliates who are seeking support from their Union can also find direct contact information here, or out of hours they can contact the Nautilus 24/7 emergency helpline using the following information:
---
Tags