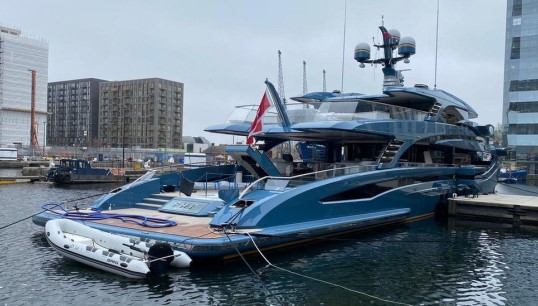 Nautilus International is asking members and other yacht crew to be aware that the UK Russian (Sanctions) (EU Exit) (Amendment) (No.7) regulations 2022 are now in force as of 17:00 on 30 March, writes Cheryl McCann.
'UK citizens who are employed on the vessels of sanctioned Russian individuals could be committing a criminal offence if they do not comply with this amendment,' said Nautilus International strategic organiser Rachel Lynch. 'Anyone found to be in breach of the law could face extremely severe penalties, including imprisonment.'
The amendment states that UK nationals must not provide 'technical assistance' to the vessels of those designated under the sanctions regulations, either directly or indirectly. There is an exception where failure to provide assistance would result in danger to life or the vessel.
In addition, the amendment extends the existing shipping sanctions measures in relation to Crimea and the city of Sevastopol to the Russian-occupied areas of Donetsk and Luhansk that are no longer in the control of the Ukraine government.
Failure to comply with the sanctions can result in criminal penalties and imprisonment of up to seven years (or both). Breaches of the trade and export restrictions can result in imprisonment for up to 10 years and/or a fine.
---
Tags