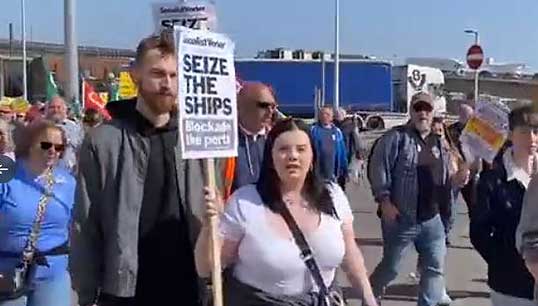 P&O Ferries has told all cadets onboard its vessels to disembark and return home, taking all their belongings off the ships with them.
The move is believed to affect around 40 cadets.
The cadets have been informed that they should 'await further instructions' at home. The company has not provided them with any details about their future and has given no indication about whether they will be able to continue their training aboard P&O Ferries vessels.
Nautilus International is reaching out to the Merchant Navy Training Board, the Ship Safe Training Group and the Maritime and Coastguard Agency.
'Any delays with obtaining the required sea time can result in an unnecessarily prolonged cadetship,' Nautilus strategic organiser Rachel Lynch said. 'The industry is still recovering from the cadet berthing crisis created by the pandemic, so it is unfortunate that these cadets are now being affected by the actions of P&O Ferries.
'If cadet members have concerns, we urge them to get in touch with the Union for advice and support.'
---
Tags